To begin the application process, please enter your email address.
Sign in to apply with your saved resumes.
Don't have an account? Continue as a guest!
Sorry, we cannot save or unsave this job right now.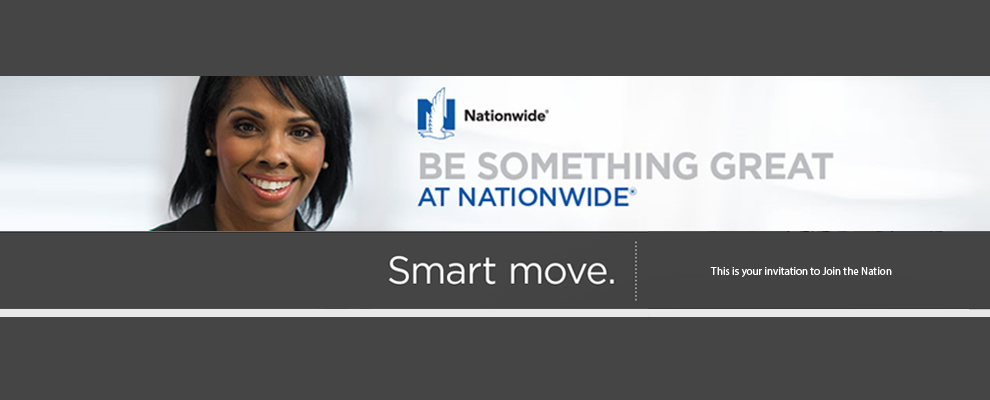 Claims Specialist (Insurance - Call Center)
Nationwide Mutual Insurance Company • Columbus, OH
Posted 20 days ago
Job Snapshot
Full-Time
Highly competitive salary!
Healthcare - Health Services, Insurance, Telecommunications
Customer Service, Insurance, Entry Level
How Do You Compare to the Competition?
Get facts about other applicants with a CareerBuilder Account
Job Description
Apply at www.nationwide.com/careers
Use job ID 48359
Claims Specialist I, Centralized Property
Please note this is a second shift opportunity.
Thursday through Monday or Friday through Tuesday 3:00 PM to 11:30 PM. The nature of this position requires that you may have to work catastrophe Duty depending on the volume of claims being received. Please note that catastrophe duty consists of 28 days (Sun – Sat) 12 hours per day.
About Us
Nationwide is a leader in the insurance and financial services industry in America. We are a
Fortune 69 company with a mission to keep our members, their loved ones, and their belongings protected. We commit to every employee and community we serve by emphasizing employee development and charity partnerships, such as our annual United Way campaign. That's how we win Gallup's Great Workplace Award year after year and why we've been named one of Fortune's 100 Best Companies to Work For.
Your Team
We are growing our Claims Specialist team in Grandview Yard where we support our members who own Nationwide's renters and homeowners insurance. We have fun here working together as a team while also realizing the importance of working independently. Flexibility and initiative are the keys to ensuring customer satisfaction – accurate claim processing the first time, every time. The main goal of this team is to deliver thoughtful, comprehensive service that exceeds customer expectations during stressful situations.
Reporting Relationships: Reports to the Claims Leader; you have no direct reports.

Apply at www.nationwide.com/careers
Use job ID 48359
About You
So, you think you've got what it takes to make the cut? All Claims Specialists should be:
Emotionally intelligent (i.e. able to empathize with members)
An out-of-the-box solution finder; resourceful
A go-getter who is committed to making sure the member has a resource to lean on when
they need it most
Resilient – up for the challenges of change
Curious by nature - enjoys digging deeper to investigate
Dedicated to creating effortless customer experiences
Excited about working in a dynamic, fast-paced environment
Able to multi-task and navigate multiple screens within a PC
Enthusiastic about helping others, including team members
Interested in a career, not just a job!
You should also have:
A high school diploma - and preferably some college coursework
One year of related work experience
General knowledge of insurance policies and business practices with excellent customer
service
Effective oral and written communication skills with multiple parties
Ability to prioritize tasks and take ownership of decisions
Job Requirements
Job Summary
A typical day in the life of a Claims Specialist:
Answering complex calls while remaining positive
Creating comprehensive homeowners and large loss reports efficiently, following claims
through investigation to completion
Collaborating with policyholders, claimants, agents, and adjusters throughout process
Recommending best course of action for policyholders/claimants while outlining
solutions steps
Researching coverage limits, reserve amounts, court decisions, local repair procedures
and company policy and guidelines
Escalating severe incident or reinsurance reports when necessary
Jumping in to complete other tasks as needed
Compensation & Benefits
Enjoying time with your family/pets/yourself (we understand) with up to 18 days of paid
time off and 9 – 10 paid holidays per year
5-10% shift differential on qualifying shifts
A 401k match and company-funded pension plan
Medical, dental, and vision insurance (part of our Wellness Program)
Up to $5250 in tuition reimbursement per year after your first year
Excellent opportunities for growth and promotion
Network of diverse employee resource groups
Special discounts through Plenti Rewards and perks through Abenity
Access to the on-site gym
Training & Work Schedule
Your career at Nationwide begins with an award-winning 6-8-week training program that is designed to set you up for success and confidence in your new role. Your training schedule will be Monday – Friday, 8:30am - 4:30pm followed by a regular work schedule of several shift options.
Job Conditions
A fun, contact center environment in which extended hours of sitting and typing at your PC, complete with dual monitors and headset, are the norm. Contact volume and natural catastrophes will warrant the need for schedule flexibility and extended hours. On the odd occasion, you might have to lift something more than 20 pounds.
Equal Opportunity Statement
Nationwide embraces diversity and equal opportunity in a serious way. We are committed to building a team that represents a variety of backgrounds, perspectives, and skills. The more inclusive we are, the better our work will be.
JOB SUMMARY: Investigates and resolves personal lines claims and supplements via telephone. Promotes and provides "On Your Side" customer service. Responsible for the handling of claims in accordance within prescribed authority and Best Claims Practices.
RELATIONSHIP: Reports to Claims Manager
JOB RESPONSIBILITIES:
Delivers a positive "On Your Side" customer service experience to internal, external, current, and prospective Nationwide customers. Adheres to high standards of professional conduct consistent with the delivery of superior service.
Captures first notice of loss for new homeowners claims and, when possible, handles these claims to conclusion, delivering optimal customer service.
Provides first-level customer service for agents, members, and other customers through direct inbound calls, responding to all questions and inquiries.
Determines best course of action for the handling of each individual claim, with moderate direction and oversight. These options include the use of the Property Repair Network, independent adjusters, and self-written estimates.
When assigned, manages Property Repair Network vendors or Independent Adjuster. Reviews all estimates proposed by vendors or adjuster and explains scope of work to members.
Opens, closes, and adjusts reserves in accordance with company practices designed to ensure reserve adequacy. Recommends special reserves where necessary, in accordance with Corporate Reserving Guidelines. Makes decisions within delegated authority as outlined in company policies and procedures
Determines proper policy coverage on claims and supplements, using Best Claims Practices to investigate, evaluate, negotiate, and finalize assigned property claims.
Receives notices of new large loss claims and makes first meaningful contact. Evaluates merits of claim to determine best settlement path. If warranted, handles claim through Property Repair Network. Otherwise, coordinates emergency services and temporary accommodations for member, informing them of all relevant field assignments.
Initiates and conducts follow-ups via proficient use of claims systems and related business systems.
Maintains and develops current knowledge of: assigned insurance lines, court decisions that may affect the claims function, current guidelines in the claims function, and policy changes and modifications. This may require attendance at various seminars or training sessions.
Maintains current knowledge of local industry repair procedures and local market pricing.
Submits severe incident reports, reinsurance reports, and other information to claims management as needed.
Partners with SIU and Subrogation to identify fraud and subrogation opportunities. Assists or prepares files for suit, trial, or subrogation. (Property/MD/Casualty).
Other duties as assigned.
MINIMUM JOB REQUIREMENTS:
Education: Undergraduate degree or equivalent experience preferred.
Licenses/Designations: State licensing where required. Successful completion of required/applicable claims certification training/classes.
Experience: Preferred one to three years of related claims handling or construction experience.
Experience in a customer service environment including flexible work schedule and extended hours preferred.
Knowledge: General knowledge of insurance theory, practices, contracts, and their application.
Familiarity with claims processing, claims systems, construction terminology, estimating practices, and Best Claims Practices preferred.
Skills/Competencies: Proven ability to meet customer needs and provide exemplary service. Analytical skills necessary to make decisions and resolve conflicts including the correct application of coverage, the application of laws of jurisdiction during investigation, application of policy exclusions and exceptions, and management of all involved vendors. Ability to work in a fast-paced and team-based environment. Organizational skills to effectively prioritize and manage claims workloads. Demonstrated proficiency of written/verbal communication skills for contact and/or negotiations with policyholders, claimants, repairpersons, attorneys, agents, and the general-public. Ability to efficiently operate personal computer and software for claims related and other business applications.
Values: Regularly and consistently demonstrates the Nationwide Values and Guiding
Behaviors.
Staffing Exceptions to the above Minimum Job Requirements must be approved by:
Business Unit Executive and Human Resources.
JOB CONDITIONS:
Working Conditions: Normal office environment. May require ability to sit and operate telephone and personal computer for extended periods. Must be willing to work irregular hours and to travel with possible overnight requirements. Must be available to work catastrophes (CAT) requiring travel to CAT sites with multiple onsite responsibilities and/or for extended periods. Extended and/or non-standard hours as required.
Credit/Background Check: Due to the fiduciary accountabilities within this job, a valid credit check and/or background check will be required as part of the selection process.
ADA: The above statements cover what are generally believed to be principal and essential functions of this job. Specific circumstances may allow or require some people assigned to the job to perform a somewhat different combination of duties.
Job Evaluation Activity: 9/27/13 AJL
Job Family/Function: CLM/PCL
APPLY TODAY! Interviews are being scheduled now!
Apply at www.nationwide.com/careers
Use job ID 48359
CAREERBUILDER TIP
For your
privacy and protection
, when applying to a job online, never give your social security number to a prospective employer, provide credit card or bank account information, or perform any sort of monetary transaction.
Learn more
.
By applying to a job using CareerBuilder you are agreeing to comply with and be subject to the CareerBuilder
Terms and Conditions
for use of our website. To use our website, you must agree with the
Terms and Conditions
and both meet and comply with their provisions.
Average Salaries for
This estimated salary is an approximation based on compensation data points gathered from similar job postings or existing salaries for the same or similar job title within the same market. Average salary insights are based on aggregate data and are not specific to any individual job posting.
Claims Specialist (Office and Administrative Support)