XPO Logistics, Inc.
Public
Transportation
25,000+ Employees
Headquartered in Greenwich, CT
534 Active Jobs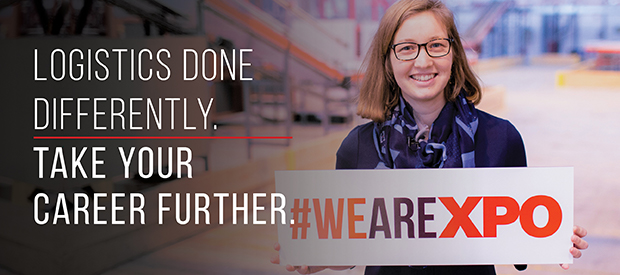 XPO provides cutting-edge supply chain solutions to the world's most successful companies. 

Our work is important, challenging and rewarding. We have a high-energy team around the globe focused on being the best in the industry. Given the scope of our business, there are opportunities to do satisfying work in many different fields, and at all levels of experience.   

If you're ready to give us your best, let's talk.

---
It starts with great people.
Two of the first things people notice about XPO is that we believe in our people, and we don't believe in limits. We'll work hard at helping you succeed.


We'll continue to invest in your training after you come on board, providing you with skills development that can open doors in your career. 

XPO Logistics, Inc. (NYSE: XPO) is a top ten global logistics provider of cutting-edge supply chain solutions to the most successful companies in the world. The company operates as a highly integrated network of people, technology and physical assets in 32 countries, with 1,540 locations and approximately 100,000 employees. XPO uses its network to help more than 50,000 customers manage their goods most efficiently throughout their supply chains. XPO's corporate headquarters is in Greenwich, Conn., USA, and its European headquarters is in Lyon, France. www.xpo.com 

---
Shared values. Shared vision.
As a global leader, we have a responsibility to set an example that inspires trust. 

Our XPO values are the heart of our culture and inform everything we do. We are:


•
Safe
•
Respectful
•
Entrepreneurial
•
Innovative
•
Inclusive
---
Contact Us
Five Greenwich Office Park 

Greenwich, CT 06831 

Phone (844) PICK XPO (742-5976) 

Email: contact@xpo.com 
---