Viogee, Inc.
Private
Public Relations
Consulting
Employment - Recruiting - Staffing
< 100 Employees
Headquartered in Bridgewater, NJ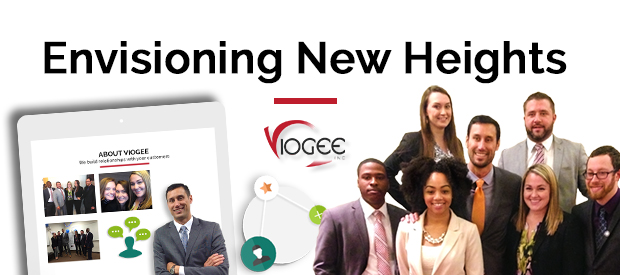 Viogee, Inc. is the recognized leader in professional outsourced sales and marketing. The services provided by Viogee reaches more than 2,000 customers each business day.  Viogee fuels the growth of its clients' businesses via sales force that achieves results traditional marketing strategies cannot attain. Viogee is trusted by its clients to represent their brands with integrity & quality.
Viogee's proven sales systems are effective many various channels including (but not limited to) B2B, B2C and retail channels.  Viogee's team has opportunities for various professional trainings, business conferences, and individual recognition. At Viogee, outstanding work ethic is appreciated and rewarded.
Find out what sets Viogee apart from other firms and hear from our some of our company executives on our YouTube Channel:
---
Career Opportunities
At Viogee, we believe that every person deserves to be as successful as he or she desires – as long as that person is willing to do the required work and make the necessary changes.
We will develop individuals, personally and professionally, into leaders through teamwork and fundamental leadership training techniques. We will promote team success as well as individual achievements in a consistently positive atmosphere. Everyone at Viogee will understand that they hold a key role within the team.
---
Culture
Viogee's unique company culture allows its team members to engage in a plethora of self-development opportunities, such as situational leadership, DiSC training, time management amongst other unequivocal self-development topics such as active listening, public speaking and more.
Moreover, Viogee team members consistently receive training opportunities and partake in team-building activities throughout the year.
Viogee also believes in giving back to the community. Throughout the year we host a number of different charity events to raise money for such a good cause. (Including this #LipSyncForSmiles Event!)
Check out our Viogee Facebook Page to find out about our company events, news, office fun, and even advice for professional development.  At Viogee, we work to promote and support our team members as much as possible.
---