Vesa Health & Technology, Inc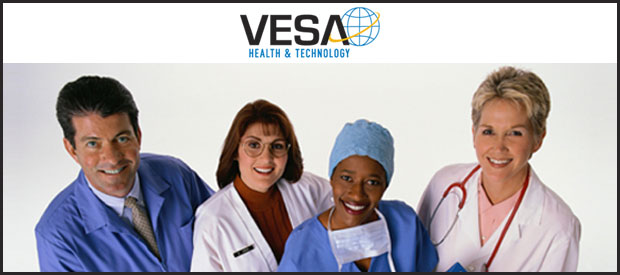 Global Scope, Focused Service
We work with clients worldwide to develop solutions to strategic, operational, management and human resource issues for businesses and municipal government, state government, national government and international organizations and agencies.
Named in honor of the revolutionary Flemish anatomist, Andreas Vesalius, Vesa Health & Technology operates on a strict doctrine of pragmatism, research and futuristic strategy planning. We continuously strengthen our knowledge of customers' requirements so that we can successfully meet your needs. By doing so, we ensure the delivery of the best quality people, products and services, with minimal turnover thanks to strong benefits packages incentives, and awards.
Vesa Health & Technology is part of your team, and our primary responsibility is to our customer. We collectively support our customers and the Wounded Warriors, and their family members.
Not ready to apply?


---
Careers
Vesa Health & Technology is committed to helping our customers reach their goals using the most qualified and well trained team possible. To become a part of our workforce submit an application by choosing one of our open positions or select your area of expertise to submit your resume.
---
Contact Us
Vesa Health & Technology, Inc.
427 E. 9th Street
San Antonio, Texas 78215
---