Vaddo, Inc.
Testimonials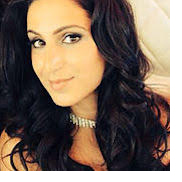 Name: Tina Y
Title: Human Resources
"Working with Vaddo has been an incredible experience. I've grown so much throughout my years here and cannot be more thankful towards the leadership team. From most recently getting the chance to go to Puerto Vallarta and having our Organization Retreats in Lake Tahoe and The Ozarks, while attending leadership conferences for personal development with key note speakers Gary Vaynerchuk, Barbara Corcoran, and Robert Herjavec. I'm constantly surrounded by successful minds which make growth and progress inevitable."
---
Overview
Awarded one of Houston's Best & Brightest Companies to Work For 2013, 2014, 2015, 2016 and 2017! 🏆

Vaddo, Inc. is a sales firm responsible for the direct sales and acquisitions of consumer accounts for various Fortune 500 clients. The firm opened in August 2011, and they are aggressively growing and expanding in Houston. The firm will be expanding into every major market in Texas, followed by national and international expansion.

Focusing on leadership abilities, systems and a fun atmosphere allows the Vaddo, Inc team to bring a unique blend of personal development and professional results that do not just hit the clients'​ targets, but exceed them.
---
Culture
From engineers, to professional athletes, to teachers and bartenders, Vaddo accepts diverse people of all backgrounds, experience and education. We place them in a challenging and rewarding training program that's designed to bring out the best of each individual. We don't just train employees, but create leaders who think outside of the box and are great problem solvers.
---
Our Vision
Our purpose is to be a platform for talented, motivated and hungry people to change and impact the future of the business industry.
---
What Sets Us Apart
Our tactics have been proven over time, that to genuinely gain a client's trust, acquire and retain new customers, is to create personal relationships through face to face interaction, a warm handshake and simple smile.

Because of this, we believe that we have a massive competitive advantage over all the tech companies that use other forms of direct marketing to gain more customers.
---
Contact Us
Vaddo, Inc. 🗺
1919 North Loop West #432
Houston, TX 77008
281.710.0164
hr@vaddoinc.com
---