Technology Credit Union
Non-profit
Banking - Financial Services
Mortgage
Not for Profit - Charitable
250 - 500 Employees
Headquartered in San Jose, CA
4 Active Jobs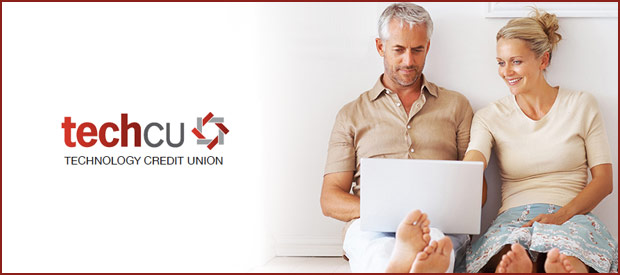 When you choose Tech CU, you're joining a credit union that was founded in Silicon Valley by a group of entrepreneurs and future high tech leaders. The uniqueness of this valley is in our DNA — and we've got the history to prove it.

Who we are

More than fifty years ago, a group of forward-thinking employees at Fairchild Semiconductor (a pioneer in technology innovation) who knew there was a better way to bank, formed Tech CU — a credit union solely dedicated to the financial success of its members — and owned by the people it serves.

We're a not-for-profit organization operated for the benefit of our members. Instead of maximizing profits to pay company stockholders, we invest our resources to deliver lower rates, outstanding service, and member benefits. It's like a bank you own — with the privileges of membership.
---
What we do
We have stayed true to our core values for over 50 years — having created a workplace we are proud of and supported a community we are dedicated to serving. We volunteer at and donate to a wide variety of organizations with a focus on STEM (science, technology, engineering, math) education, financial literacy and affordable housing.

With more than $1.9 billion in assets and ten full-service branches in the Bay Area, see why we're a financial services leader that consistently achieves customer satisfaction ratings above 95%.
---
Careers
At Tech CU, you have the chance to make a real impact by joining an innovative company with deep Silicon Valley roots. And, you're joining a place where our values are at the core of everything we do — providing the best products and services to our members, while ensuring a fulfilled and engaged workforce.
Tech CU offers
:


Work/life balance – We know how important this is
Benefits – Some of the best in the Valley
Health and Wellness – Critical for our employees on a daily basis
Compensation – We pay for performance and are competitive with the industry
And, we give back. We're a not-for-profit, but we're run like any growing business. The smarter we work, the greater value we bring to our members.
---