SYSTEMTEC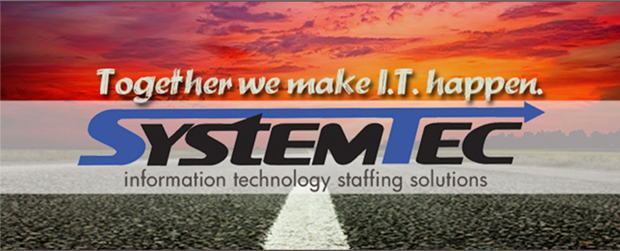 SYSTEMTEC's business model allows us the ability to move at the speed of trust with our clients.  Privately held, we are committed to maintaining a nimble, flexible management structure to support the changing nature and immediate demands of our industry.

The commitment we have to quality shows in our numbers.  Ninety-five percent of our business is executed with existing customers.  Our average client tenure is 6.17 years.  Twenty-five percent of our hires are referrals to us.  The average tenure of our consulting staff is 18 months.

Though our reach extends beyond our Southeastern roots, SYSTEMTEC is headquartered in Columbia, SC, with North Carolina branches in Charlotte and Greensboro.  Since inception in 1998, SYSTEMTEC has achieved growth in revenue or headcount each year.
---
CORE VALUES
SYSTEMTEC is proud to publish our core values and we take seriously that they must be an active influence in our actions.


Excellence … great is never good enough

Transparency … build open and honest relationships

Integrity … even when no one is watching

Commitment … pursue growth and learning

Accountability … actions speak louder than words

Our core values define the way we manage and present ourselves, how we interact with others, and how we govern our business processes.
---
Contact Us
CORPORATE OFFICE
246 Stoneridge Dr.
Suite 301
Columbia, SC 29210
803.806.8100
888.900.1655
mail@systemtec.net
---