Overview
Sparta Consulting Group in Hollywood, FL executes direct marketing campaigns on behalf of well-known brands. Founded in May 2011, we are proud to be the face to face liaisons between our Fortune 500 clients and their business class customers.
  
Have you ever wondered why large corporations choose to supplement their in-house marketing? Outsourcing, when done effectively, can vastly improve the efficiency, quality or cost of work. Marketing and sales is often outsourced because the hardest thing for any business to do is acquire new customers. This is exactly where Sparta Consulting Group comes in.

Our clients value the attention we give to each individual business owner, the relationships we build and the long-lasting customers we create. There is a reason we consider our team members Spartans; we're well disciplined and ready for service!

Sparta Consulting Group trains an independent sales force to represent our clients with excellence and integrity. Our corporate values are rich in team unity, career development and growth. All individuals in our firm's Management Training Program have the opportunity to move upwards internally through the company based on performance and drive. With high client demand, we forecast expansion into 2 additional markets outside of Hollywood over the course of the next year.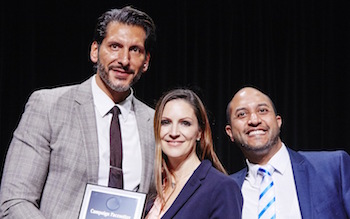 Bulletin Board
Company Photos
Our Work
Representing some of the world's most recognized brands in telecommunications, energy, solar, business supply and retail has led to unprecedented growth for Sparta Consulting Group. Though the privacy of our clients is of the utmost importance, we must boast that we work only with the best. Our clients love us for many reasons, the first of which is our consistent ability to increase their market share in Florida. The relationship between our firm and our clients is mutually beneficial, as their demand allows us to consistently train new managers. Thanks to a truly win-win partnership, we are thrilled to expand our reach into new markets in the upcoming year.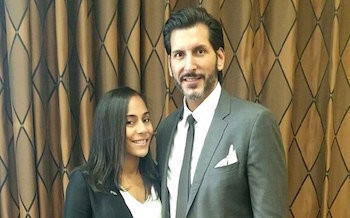 Careers
Sparta Consulting Group is proud to provide our team members with the opportunity for a flourishing life-long career. We believe that with proper training, a great work environment, and strong mentorship, the sky is the limit for our team. Our company's Management Training Program in Hollywood provides comprehensive training, starting from an entry level role in marketing and sales, and continuing with growth into leadership and management positions. With no glass ceiling and a merit-based advancement structure, entrepreneurial-minded professionals have ample opportunity for success.

We strongly abide by the philosophy that the best coaches are former players. In our experience, the best managers are those who have once held the positions beneath them. The reason for this belief system is simple: strong leaders are those who lead from the front and have walked in their team members shoes. There is a different type of confidence and strength in a manager who shows his or her people a willingness to work alongside the team, not just coach them from the sidelines. 
 
Whether you are a recent graduate who is new to the work force, or you're an experienced professional looking for a career change, we are currently seeking more Spartans to join our growing team! If you think you have the competitive drive and spirit to succeed in marketing and sales, we'd love to hear from you! Feel free to apply through CareerBuilder, or email your resume to hr@spartaconsultingroup.com.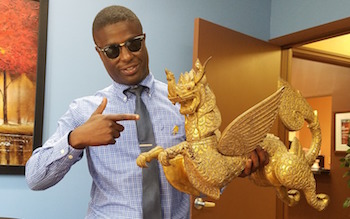 Contact Sparta Consulting Group
Address:
6030 Hollywood Blvd
Suite 220
Hollywood FL 33024

Phone:
(954) 362-4984

Email:
hr@spartaconsultingroup.com

Website:
http://spartaconsultingroup.com/