Overview
South Matrix is a premier marketing and sales firm serving the Baton Rouge, LA area. With a focus on customer acquisition, we represent the largest companies in the telecommunications, satellite broadcasting, and fiber-optic industries. South Matrix's work environment is professional, fun, motivational, with a strong focus on goal-setting and self-development. Our main focus as a company is to offer hands-on leadership development to help team members grow exponentially, both personally and professionally. 

What sets South Matrix apart from other consulting companies is our ability to build relationships with customers in person, rather than over the phone or internet. All of our sales presentations are delivered face-to-face to ensure effective communication and customer service, staying true to our tagline: "A Modern Approach to Business." By implementing this direct strategy, we are able to generate our clients thousands of profitable customers per year!
Bulletin Board
Our culture here at South Matrix is genuinely one-of-a-kind. We make the most of our time together and always find a way to sneak in some fun. In this month's latest video, we played a mini-game of Jeopardy featuring questions about our company history, NOLA cuisine, and Saints facts. Find out how well our team did in this
video
.
As we begin to wrap up the first month of 2020, our minds have been consumed with our New Year Resolutions. We've been working hard to achieve them and decided it was time to share them with you! Watch this
video
to learn what our team is individually working to achieve.
If you are ready for a laugh, you are in for a real treat! We asked our team members here at South Matrix to do the Whisper Challenge with a unique twist - holiday phrases. Check it out on
YouTube
!
This former football captain and LSU graduate has an incredible story to share! Ethan, one of our admired team members here at South Matrix. Because of his intriguing personality and humor, we decided to interview him for our latest
blog
.
We asked our team members here at South Matrix to describe our company culture using just one word. We were amazed at the results! Check out what our team thinks of our firm in this
video
.
Benefits
Why do individuals choose to start a career at South Matrix?

✔️ Challenging work environment
✔️ Fun team culture
✔️ Travel opportunities
✔️ Work for a Fortune 100 client
✔️ Opportunity to advance into an executive management position
✔️ Weekly team nights
✔️ Company sponsored events like Regional Meetings and National Conferences
Career Opportunities
A career at South Matrix is synonymous with upward mobility and ample professional development. In fact, we pride ourselves on offering entry-level individuals the opportunity to grow into team leadership roles within a fun, competitive, team-oriented environment. The work here is meaningful, challenging, and entrepreneurial based, perfect for creative thinkers and "people's people"!

South Matrix is hiring for entry level positions in the fields of marketing, sales, and account management. We are an industry leader that works with our clients at the national level. Our niche as a leading outsourced sales and marketing firm provides our company with a strong infrastructure and long-term stability. Our company has a history of exceeding our client's goals and has always provided a work environment conducive to growth and advancement.

Career Opportunities Available:

👉 Account Manager
👉 Management Trainee
👉 HR Administrator
👉 Marketing & Sales Internship

For immediate consideration, please submit your resume to hr@southmatrixbatonrouge.com or apply to one of our job postings!
Company Photos
Contact Us
CALL US
(225) 228-7092

E-MAIL US
hr@southmatrixbatonrouge.com

VISIT US 
6415 Quinn Drive Suite B Baton Rouge, LA 70817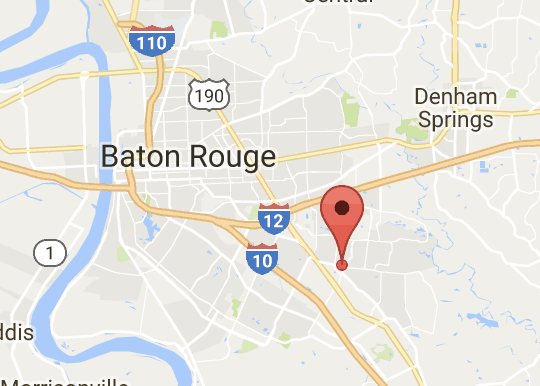 Follow Us
 Like us on Facebook

 Follow us on Twitter

 Watch us on YouTube

 See us on Instagram

 Read our WordPress blog

 Find us on Google+

 Connect with us on LinkedIn