Preferred Homecare - LifeCare Solutions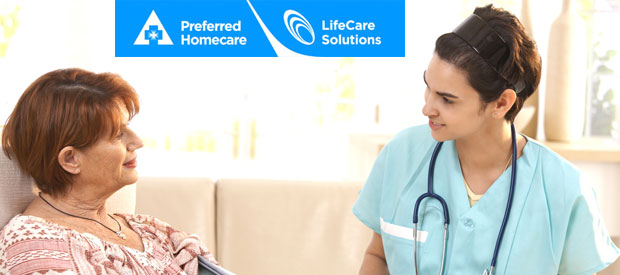 Preferred Homecare | LifeCare Solutions offers a full range of infusion, nutrition, respiratory, and home medical equipment therapies and services across the West and Southwest.  We are accredited by the Accreditation Commission for Health Care (ACHC).  Meeting and exceeding each and every one of ACHC's quality standards ensures our patients receive the highest level of quality products and services.


---
Our Mission Statement
We make a meaningful difference in the lives of the patients we serve by providing value-based multiple in-home services and through our recognized leadership and expertise in the therapies and products we provide.
---
Benefits
Our employees are the heart of our organization. Their impact on our patients' lives is invaluable, and it's what drives our organizational success. As a result, we continually strive to provide the same quality of support they give to our patients.
In addition to the tools and knowledge we offer to ensure success at their jobs, we also offer a comprehensive employee benefits program - including perks that help our employees stay healthy, feel secure, and maintain a work/life balance.
Medical & Dental Insurance
Health Savings Account
Employee Assistance Program
Voluntary Short and Long Term Disability
Basic Life Insurance
Voluntary Life Insurance/AD&D
Vacation and Sick Time
401(k)
Important Notices
Tuition Reimbursement
---