APPLY
You're about to apply to 0 jobs
You will receive email notifications from these jobs once you apply.
Overview
Piedmont Airlines, Inc. is a subsidiary of American Airlines Group, the largest airline in the world. Our airline was founded by Mr. Richard Henson in 1931 as Henson Flying Service, a fixed-base operator. In 1962 scheduled airline service commenced as Hagerstown Commuter. Today, Piedmont operates nearly 440 daily departures to 72 cities throughout the eastern United States and Canada. We currently operate the ERJ-145 aircraft. Our corporate headquarters is located in Salisbury, Maryland which is located about one hundred miles southeast of Baltimore, Maryland. Piedmont Airlines employs over 10000 aviation professionals.
Piedmont Supports
Diversity. Equity. Inclusion.
 These are more than words, they are principles and goals. Piedmont Airlines goal is to promote diversity, while creating a fair work environment. We can only fulfill our mission to create a culture of caring when everyone works together.
Our employees are as diverse as our customers, and we strive to create a culture of respect and tolerance for all. We believe in building a workplace environment where everyone is welcome and respected, and where their contributions are valued.

Celebrating National Hispanic Heritage Month

Piedmont Airlines is proud to celebrate Hispanic Heritage Month by showcasing our commitment to diversity and inclusion within our team. We are thrilled to support the Latino Pilots Association as part of our ongoing efforts to foster a more diverse aviation industry. To highlight our dedication, we invite you to read the inspiring story of
First officer Carlos Cabrera
,
a valued member of the Piedmont team who exemplifies excellence in aviation and the richness of Hispanic heritage.
Carlos's journey is a testament to the opportunities available at Piedmont, where we welcome talent from all backgrounds. If you're passionate about aviation and want to be part of a company that values diversity and growth, consider exploring 
career opportunities
with Piedmont Airlines today. Join us in celebrating Hispanic Heritage Month, and let's soar to new heights together!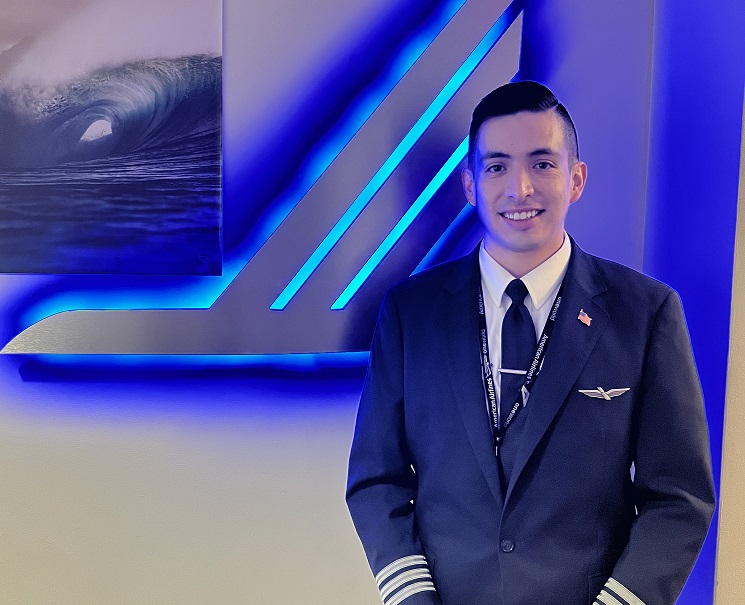 NATIONAL CAREER DEVELOPMENT MONTH:
Growing into the "most rewarding job"

With a background in social work, Greg Bacourt never imagined that a part-time position at Reagan International Airport (DCA) would lead him to progress his career to a management role at Piedmont Airlines. When the Team Member Services (TMS) and Training Department Manager position opened, Greg didn't think he was qualified. "I didn't consider applying until I was approached by the Hub Director who encouraged me to apply," shares Greg. "The fact that he saw something in me that I didn't see in myself was motivating. If it wasn't for his encouragement, I wouldn't be in the most rewarding job I have ever had."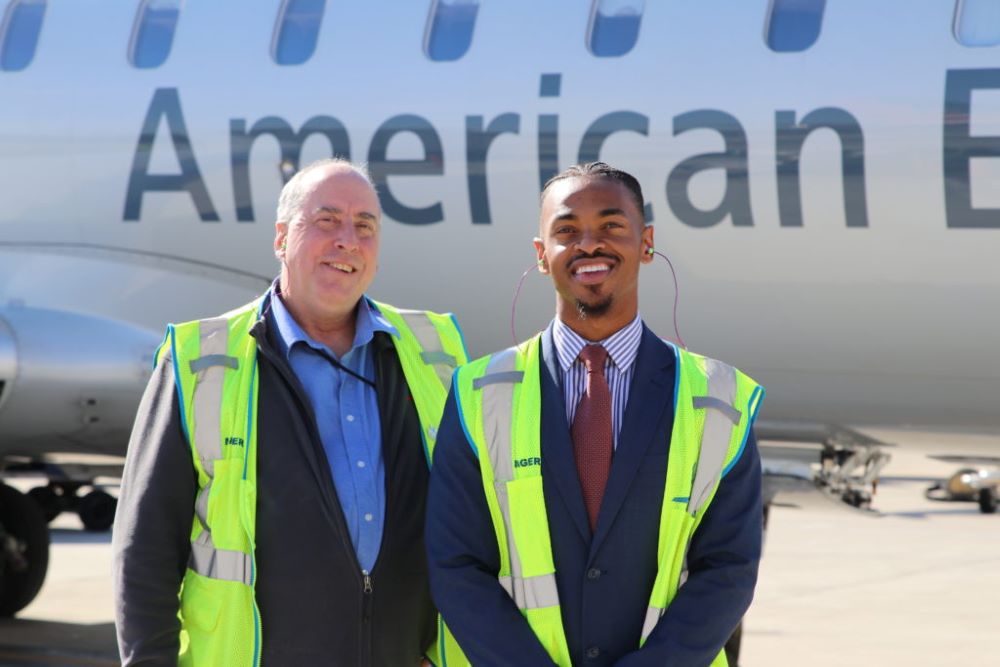 Benefits
WE'RE ON THE MOVE. LETS GO TOGETHER. 

Our commitment to inclusion crosses all generations, races, ethnicity, genders, sexual orientations, gender identity, disabilities, religious affiliations and backgrounds. Flying us forward to an open inclusive workplace atmosphere. We are Piedmont Proud to support the following organizations. Help advocate for a brighter and more inclusive future in the aviation industry.
PIEDMONT AIRLINES SUPPORTS:

Our team is a diverse group of people, all with a passion for aviation. We strive for excellence, and recognize that everyone – no matter which job title they hold – is responsible for our success. We celebrate our accomplishments together and learn from our mistakes. We hold each other accountable. We work as a team. We care for each other. We are Piedmont
Contact Us
Human Resources Dept. Piedmont Airlines, Inc. 5443 Airport Terminal Rd Salisbury, MD 21804 Fax (410) 742-4478
Job Openings
View All Job Openings