APPLY
You're about to apply to 0 jobs
You will receive email notifications from these jobs once you apply.
A Culture of Inspiring Joy
At PCHI, we strive to create a culture of belonging that brings joy to our work. After all, people make our products, work in our stores, offices, manufacturing facilities and warehouses, and sell and distribute our products. It takes individuals of every background and experience to get the job done. All with a shared goal: to bring joy to even more people. 


Women make up 65% of our workforce across our organization! We celebrate and honor all the women on our team for the unique perspectives they bring to our customers and our Company. Women contribute at an extraordinary level in every aspect of our business, and they make us better every day!
Michelle, one of our Store Team Leaders, talks about how her experience as a mom helps her better serve our customers.



Our Purpose and Promises
Our Purpose is to inspire joy by making it easy to create unforgettable memories, and Our four Promises – our values – guide us each and every day in what we do and how we do it: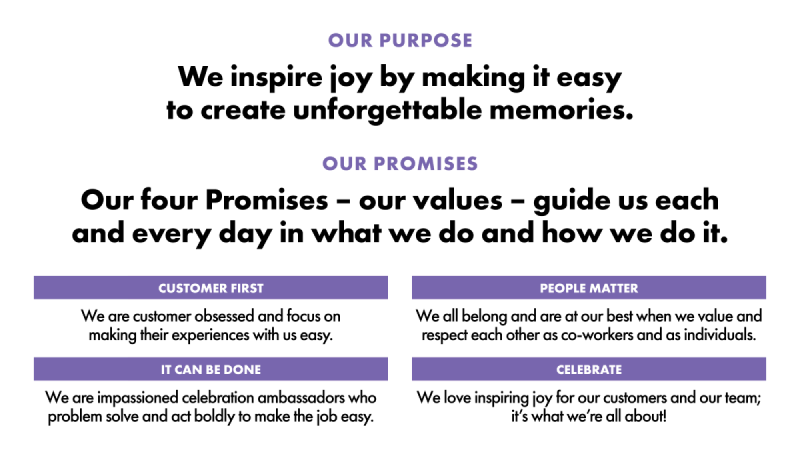 Environmental, Social, and Governance (ESG) Philosophy
At PCHI, we believe sustainability and responsibility are integral to Party City's future success, and empowering our team members, customers, and communities to adopt and promote responsible celebration practices will be a core focus of our ongoing efforts to exercise leadership in our industry. We recently launched our inaugural Environmental, Social, and Governance (ESG) report, "Inspiring the Future of Celebration," which covers our approach in these areas: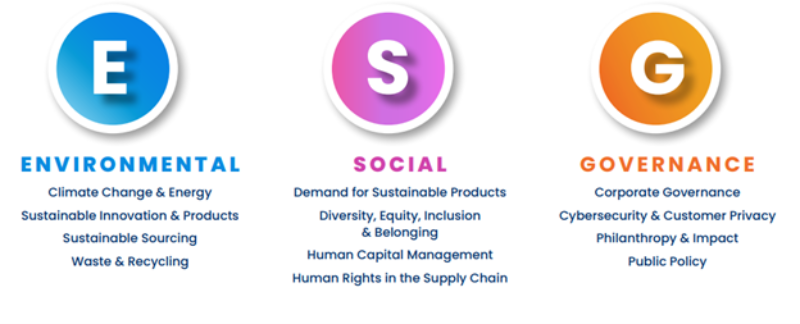 Belonging
At PCHI, we promote the JOY of all and create an environment where all people are welcomed, celebrated, respected, and heard.
Authenticity and empathy are at the heart of our approach.   
Combining authenticity and empathy is a powerful way to connect with others in a genuine and meaningful way. By being true to ourselves while also showing care and understanding for others, we build stronger relationships, foster open communication, and create positive outcomes both personally and professionally. We have three pillars of our DEI&B Strategy that guide our work in these areas.





The organization has formed two Business Resource Groups (BRGs) to support and advance its diversity, equity, inclusion, and belonging (DEIB) efforts, the Enterprise Belonging Council and Diversity Review Committee. These BRGs contribute to the development and implementation of the DEIB strategy by providing insights, perspectives, and recommendations that align with the organization's goals and values.