Pactiv LLC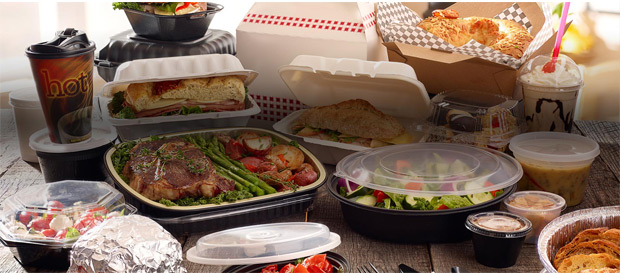 At Pactiv, continuous innovation has secured our place as the world's largest manufacturer and distributor of food packaging and foodservice products, supplying packers, processors, supermarkets, restaurants, institutions and foodservice outlets across North America.

Since our founding in 1965 as Packaging Corporation of America, we have focused on producing and distributing the highest quality foodservice packaging products. Our product lines today include custom and stock foam, plastic, aluminum, pressed-paperboard, PE coated board, and molded-fiber packaging. We supply every major foodservice retailer and distributor in North America, including:


McDonald's
Wendy's
Burger King
WalMart
Kroger
Tim Horton's
Over the past few decades, we have undergone a series of strategic mergers and corporate realignments, all with an eye toward expanding our portfolio of products and customer base while securing our position as an industry leader. Indeed, we continuously seek to develop new ways to add value to our foodservice products and processes.

In 1965, PCA was acquired by Tenneco Inc., a division of Fortune 500 company Tenneco. Steady growth over the next several years led to a spin-off of Pactiv Corporation in 1999, which began trading publicly later that year (NYSE: PTV).

In 2010, Pactiv reverted to a privately held firm when it was acquired by Reynolds Group Holdings, a global manufacturer and supplier of consumer food and beverage packaging and storage products. (Read more about our growth in the History section.)

From our world headquarters in Lake Forest, Illinois, we oversee global operations of approximately 11,000 employees at about 50 manufacturing plants, mixing centers and distribution centers.
---
Benefits
We offer competitive salaries and provide our employees with the tools and benefits they deserve to succeed, both professionally and personally, including:
Paid vacation and holidays

Three national medical health plans

Dental

Vision

Company-provided basic life insurance

401(k) with company match

Wellness program

On-site fitness center and cafeteria (corporate office)
Current and former employees, see our Employee Resources page for links to benefits-related tools you can use.
---
Who We Are
To become a global leader in the food packaging industry, you need more than just great products. You need a team of dedicated professionals who share an ongoing commitment to delivering excellence. That's Pactiv. Since 1965, our employees have exceeded the expectations of the world's foodservice leaders with a collective passion that has earned us our reputation as the industry's best.

Our employees come from more than a dozen countries and nearly every U.S. state, diverse in makeup but united in their entrepreneurial spirit and commitment to delivering excellence. Innovation, creativity and collaboration are key facets of our culture, where our team members leverage technology, research, and metrics to arrive at thoughtful, decisive solutions that drive our success. Professional growth here is limited only by desire.

Yes, we're about producing and distributing containers, cups, and straws (and more). But at our core, Pactiv is about people. The industry's best.
---
Careers
Whether you live in a busy, urban center, or a rural, Midwestern town, more than likely, the paper cup that held your coffee or soft drink earlier today from your local carryout restaurant was manufactured or distributed by us. With more than 12,000 people working in seven countries, we're the world's largest foodservice packaging company, manufacturing products you use every day, including: aluminum pans; polystyrene and plastic trays and containers; paper and plastic cups, lids and straws; recyclable cups, bowls, and trays; EarthChoice items; among hundreds of others.

Instrumental to our rapid growth over the past half-century is a fiercely committed and loyal team of employees. From every background and culture, they're incredibly talented people whose creativity and initiative continually challenge us to innovate and grow. We recognize the essential role our employees play in our continued success; to that end we value and reward innovation, decisiveness, and leadership- standout qualities that are critical in our fast-paced environment. We focus on promoting from within whenever possible, an unwavering loyalty that makes us a premier organization for stable, long-term career growth.
---