Pacific Capital Resource Group, Inc.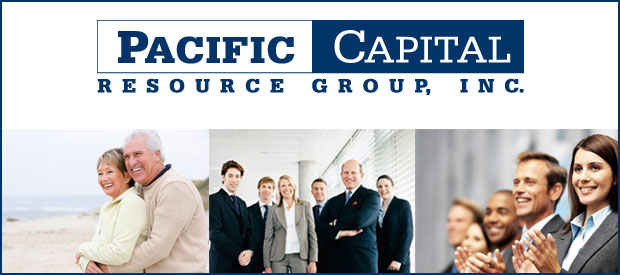 Pacific Capital Resource Group, Inc. is a relationship-based financial services firm serving the needs of individuals, business owners, professionals, and their families. Our advisors have access to a network of professionals including Certified Financial Planners, Chartered Financial Consultants, attorneys, CPAs, trust officers, actuaries and a broker/dealer.

We help you identify your current financial situation, determine your future financial objectives, and then implement a program to help you achieve those objectives. When appropriate, we will work together with your other financial professionals.

We take the commitments we make to our clients seriously, and we are dedicated to providing you quality products and services. Toward that end, each of our associates receives ongoing training and education in insurance, investments, business, retirement and estate planning.



---
Career Opportunities
Pacific Capital is committed to conceptual, needs-based selling through professional, planning-oriented producers. We offer opportunities for qualified individuals interested in pursuing a career in insurance and financial services, and offer exceptional, industry-leading support for seasoned financial professionals.

Are you the kind of person we're looking for?

Are your skills, experience, and character compatible with the demands of the marketplace—and with Pacific Capital? We're looking for people who want to take charge of their futures. People, given the right support, can really make a difference. If that's you, you belong with Pacific Capital.
---
Contact Us
CORPORATE HEADQUARTERS - WASHINGTON
10900 NE 8th Street, Suite 1550
Bellevue, WA 98004
Telephone: 425.641.8788
Fax: 425.641.8778
EMail: info@pcrg.com
---