Bulletin Board
With our experience in the business world, we know a thing or two about what a great interview looks like. We asked the Orakel Marketing team to share their best interview advice for those taking that next step in their careers in our latest
video
. Take a look and make sure to take some notes!
Our team had the opportunity to travel to Atlanta, GA to participate in our client's National Conference! We had such a great time perfecting our business skills, rubbing elbows with industry leaders, and enjoying all that Georgia has to offer. Watch our newest YouTube
video
for a few of our favorite highlights!
Here at Orakel Marketing, we aim to work together to provide the best for our clients and our team. That is why you can always find us attending conferences to learn and grow. Follow us on
Instagram
so you never miss a thing!
Company Photos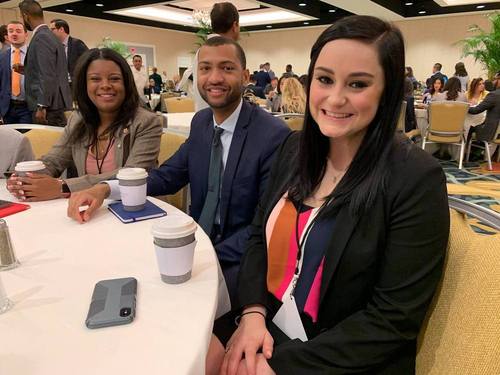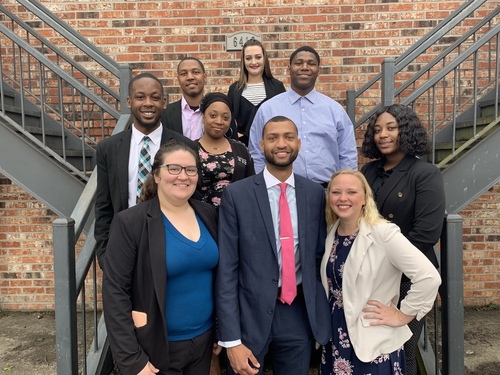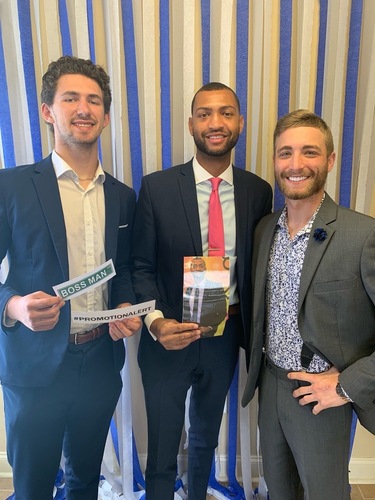 About Orakel Marketing
Orakel Marketing is a top performing sales and marketing consulting firm headquartered in Columbia, SC. Best known for our results-driven sales and direct marketing approach, Orakel Marketing represents some of the most impressive names in the telecom, cable/satellite, renewable energy, and fiber optic industries. With the use of our personalized, face-to-face marketing strategy, we acquire and create stronger, longer lasting customer-client relationships. At Orakel Marketing, we have increased our market share by delivering results with passion and work ethic. With our rapid growth and expansion goals, Columbia is just the beginning!

What separates Orakel Marketing from other marketing/sales firms in the area? The answer is threefold: 1) We provide ample sales training and leadership development for every team member regardless of past experience, 2) we showcase our work with passion and professionalism, and 3) the new clients we generate and the expansion we bring to our client's brand is exponential. We incorporate our motto, "Results You Can See", with an old age approach and a little spunk! Product-specific presentations bring the best customer acquisition and retention rates to our clients.

We believe that building a long-standing business is dependent upon company unity, team diversity, and a common goal! By pairing our goals with values of integrity, excellence, work ethic, and entrepreneurship, we form a winning team - the Orakel Marketing team! With extensive training in the sales and marketing field, Orakel Marketing offers growth opportunities in leadership and executive management positions to all team members. 
Career Opportunities
Interested in a career with Orakel Marketing? 

Orakel Marketing provides hands-on training and leadership development for each team member. With our renowned Management Training Program, we provide bountiful career opportunities for each individual's growth and success. Every individual starts in an entry-level position regardless of past experience. The only thing that balances the playing field is a strong work ethic and drive. 

At Orakel Marketing, we believe every position has a meaningful and purposeful challenge, yet we also aim to create a thriving, collaborative work environment. We welcome unique individuals with an eagerness to learn, a hunger for growth, and a positive attitude to join our incredible team of fun and ambitious personalities. In order to achieve our expansion goals, we seek to train and develop marketing and sales managers to oversee office locations outside of Columbia!

Career Opportunities Available: 

💼 Account Manager 
💼 Management Trainee
💼 Entry Level Recruiter 
💼 Marketing/Sales Rep
Company Culture
What is the company culture like at Orakel Marketing? 

🏆 Team-Focused - Orakel Marketing promotes an atmosphere where every team member challenges each other to reach their goals! Individual achievement is valued and recognized, but we believe in the impact of a strong and determined team. 

🏆 Leadership-Driven - Because of our continuous growth and prosperous future, leadership and self-motivation are always needed. We believe the work that we do inspires individuals to become the best version of themselves!

🏆 Goal-Oriented - Our team members are driven and ready for any challenge! The Orakel Marketing team is determined and committed to accomplish the personal and professional goals we set!

🏆 

Passionate
 - We believe that passion is the key ingredient to a successful career! At 
Orakel Marketing
,
 we are determined to create a company culture that is fun and rewarding!
🏆 

Positive
 -  We value a positive mindset and believe that superior work is accomplished with a great attitude. With our growing career opportunities and our energetic work environment, positivity and hard work go hand-in-hand!
Contact Orakel Marketing
📱 Phone Number: (803) 227-0505

📧 Email: hr@orakelmarketing.com

📍 Address: 2821 Ashland Road Suite F, Columbia, SC 29210

💻 Website: https://orakelmarketing.com
Get Social With Us