North, Inc.
Private
Sales - Marketing
Headquartered in Saint Louis, MO
12 Active Jobs
North, Inc. opened in 2006 in St. Louis. Since we opened our doors we have provided effective, results-driven marketing strategies with a personal touch. Our sales team is made up of only highly motivated, energetic, professional, sales reps with great character and the highest level of integrity. We have dramatically increased revenue for each of our clients in every market we have entered. Because of our productivity and efficiency, we have grown to over 20 offices across the country.

At North Inc. we are dedicated to the idea that our people are our business. Because of this, the executive team at North Inc. has created an organized, goal-oriented development plan for employees to achieve success, build opportunity, and to grow both personally and professionally.
---
Bulletin Board
We are proud to announce that North Inc has been named one of the Best and Brightest Companies to Work for in the Nation 2 years running! We are proud and thankful of our team and look forward to continuing to grow together. Learn more about what this award means to us. 
---
North Inc wins the Campaign Cup once again as recognition for quality results in the 3rd quarter on behalf of their client. North Inc also won this award earlier in 2015 and in 2014.
"Winning this recognition again attests to North's unparalleled commitment to our clients," said Sutherland. "We expect that our dedication to excellence will help us win another Campaign Cup award next quarter and beyond."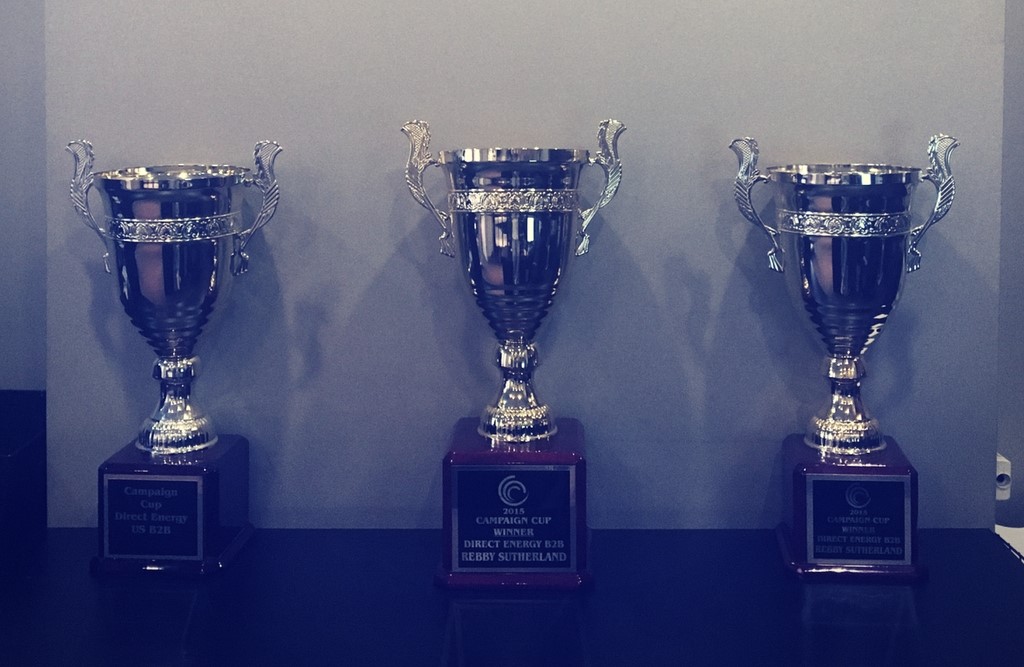 ---
Career Opportunities
To keep up with our expanding list of clients, we are looking for the best and brightest to join our sales and marketing team. Our work environment is energetic, upbeat, and fast paced – and has unlimited growth potential. We learn something new each day, and we have fun while doing it! Our philosophy of 100 percent internal and merit-based promotions guarantees that we're able to offer prosperous career opportunities. 


Check out our Careers Page for more information about our opportunities!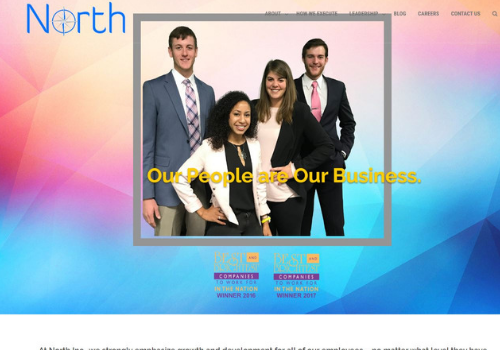 ---
Contact
North, Inc.
2745 Locust Street
Saint Louis, MO 63103

Phone:  314-875-9733
www.5northinc.com
---
A Note From Our HR Team
Interested in North Inc? Apply to one of our current positions here on Careerbuilder.com!

Here at North Inc, we want to make sure candidates have a great experience when exploring our opportunities. If you have any remaining questions, please reach out to us directly at hr@5northinc.com
or at
314-875-9733
. 
Still haven't applied? Here are 5 Reasons You Should Work With Us! 

Best of luck! We hope to talk to you soon! 
---
Employee Testimonials
Our commitment is two-fold at North Inc; our goal is to satisfy our clients and our employees alike. The talented people that make up our organization are the reason North Inc continues to be successful. Here's what they have to say.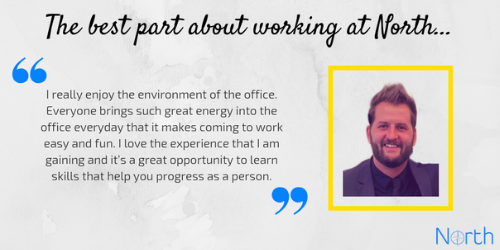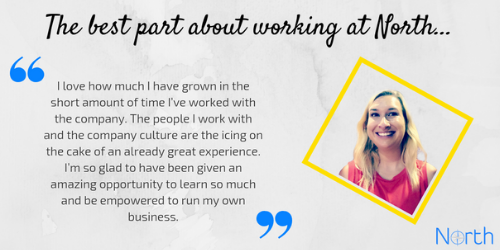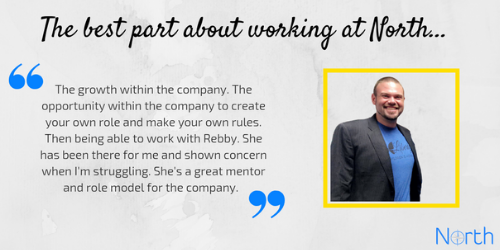 ---