Microbac Laboratories, Inc.
Private
Environmental
Food
250 - 500 Employees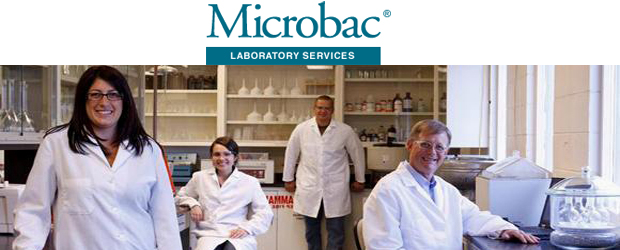 Microbac Laboratories, Inc. is engaged in era of exciting growth and tremendous opportunity. Over the past few decades, Microbac has pursued a strategy of development that allows us to occupy a leading position within the commercial independent testing laboratory community. We are committed to a course of steady diversification of services and capabilities that enable us to meet the ever changing needs of our client and community partners.
---
Contact us
Corporate Headquarters
101 Bellevue Road, Suite 301
Pittsburgh, PA 15229-2132
Phone: 412.459.1060
Fax: 866.515.4668
microbac_info@microbac.com
---
Culture
Microbac is a dynamic, family-owned company that started as a single dairy laboratory in Pittsburgh, Pennsylvania in 1969.  Today, with over 25 laboratories nationwide, Microbac Laboratories, Inc. operates one of the world's most diversified commercial laboratory networks.   
Our culture is built on high standards of quality, ethics and integrity, delivering exceptional levels of customer service and the hard work and efforts of our family of employees who routinely are willing to go the extra mile and take an enormous amount of pride in their work.
As a progressive company, our business strategies have led to a growth pattern that has resulted in steady growth over the last 40+ years.

We are looking for driven individuals who share in our Company Core Values to join the Microbac family and lead us into the future.
---