Overview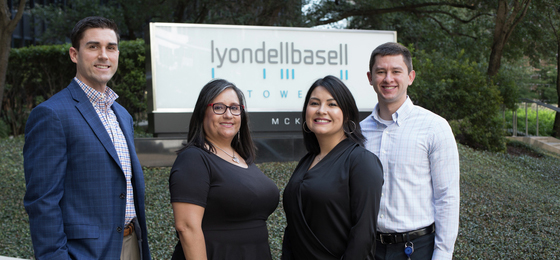 LyondellBasell is one of the world's largest plastics, chemicals and refining companies in the world. Every day, our employees work around the clock to reliably and safely deliver the plastics, chemicals, materials, fuels and technologies that advance solutions to our world's biggest challenges.

Found in nearly every sector of the economy, the products and materials products by LyondellBasell are key to advancing solutions like enhancing food safety and access through lightweight and flexible packaging, protecting the purity water of water supplies through stronger and more versatile pipes, and improving the safety, comfort and fuel efficiency of many of the cars and trucks on the road.

With a nearly 70-year legacy of game-changing innovation, LyondellBasell is the world's largest licensor of polyolefin technologies and sells products in to more than 100 countries. In 2018, LyondellBasell was named to Fortune magazine's list of the "World's Most Admired Companies,"

Click here to watch a video of how we are Advancing Possible.

Career Opportunities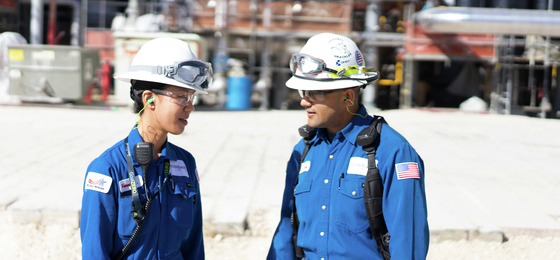 We operate with a collaborative staff, making the contributions of each individual critical to our success. Our highly-efficient structure allows employees to have roles that make a true impact in the organization. We invest in our team through on-the-job opportunities (rotational assignments and developmental projects), learning from others (mentors and role models) and in-class training.

We deliver endless opportunities for career development. At LyondellBasell, your career path is an ever-growing opportunity that will shape your professional development and create value for customers and stakeholders you support. 
Vision, Mission, Values
At LyondellBasell, our global team is bound together by a common vision for the future, a passion for our work, and a set of values that embody and reflect the culture and character of our company.

Each day, we strive to do just a little better than the day before, knowing that how we work is just as important as the products we produce.


Our vision, mission, values and leadership principles drive how we behave, how we interact and how we will consistently deliver outstanding results.

Vision: We work every day to be the best operated and most valued company in our industry, today and tomorrow

Mission: To consistently deliver industry leading performance by:
Safely and reliably delivering high quality products to customers
Being the company of choice for employees and shareholders
Being a responsible, good neighbor in the communities where we operate

Values
We strive for excellence in everything we do

We own decisions and reward results

We believe in the power of many
Contact
Lyondell Chemical Company
1221 McKinney St Ste 300
Houston, TX 77010
713 309 7200