JCPenney Portraits
Public
Retail
Art - Photography - Journalism
Sales - Marketing
2,500 - 5,000 Employees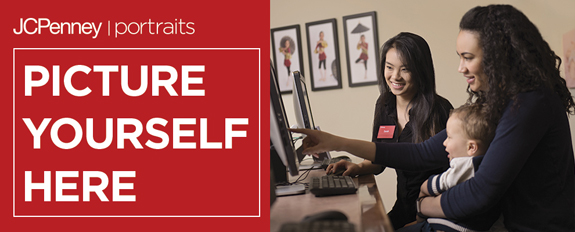 JCPenney Portraits is operated by Lifetouch Portrait Studios, a Shutterfly Inc. company, which operates over 450 portrait studios across the United States including locations in many JCPenney stores. Our photographers are trained on contemporary posing, lighting techniques and composition to provide high-quality, fun portraits that tell every customer's unique story. They capture moments and life's milestones (e.g., birthday, holiday, graduation, engagement) as well as family, group and pet images.
---
Career Opportunities
Our studio employees become effective sales professionals and skilled photographers. Whether you're looking for full-time, part-time or seasonal employment (October–December), you'll have a job you love and some great benefits when you're a part of our team!

Our Studio Employees Enjoy
Fun working environment

Paid photography and sales training

Competitive pay and sales incentives

Flexible schedules

JCPenney store and studio discount

Participation in our employee stock ownership plan for eligible studio team members

Employees in full-time studio management positions would be eligible for medical, dental and life insurance benefits. 
---