Overview
Welcome to Jacobs Marketing Solutions, a budding marketing firm located in Jackson, Mississippi. We are dedicated to helping leading companies in the telecommunications industry launch direct marketing campaigns. Assuming the role as liaisons between our clients and their growing customer base, we prove that face-to-face interaction is the difference in generating immediate results.

In comparison to indirect marketing channels like billboards, TV commercials and radio ads, the benefits of our services are expedited and longer-lasting. Jacobs Marketing Solutions' face-to-face marketing strategies allow our team one on one contact with qualified consumers and the opportunity to cultivate personalized rapport. Product specific presentations and individual attention to customers assures that we build quality relationships.

Jacobs Marketing Solutions trains marketing consultants from entry-level positions within the company, upwards into roles of leadership, Assistant Management, and Marketing Management positions. In representing the clients that we do, growth is a given, so we pride ourselves on providing ample training to allow competitive and entrepreneurial minds to flourish. With expansion forecast for 2 additional office this year, we're bringing a new level of energy to the marketing and sales industry!
Bulletin Board
Have you heard about our Consulting Manager, Adrian? Adrian is a go-getter with a can-do attitude! All of us at Jacobs Marketing Solutions are glad to have him on board. Read more about our leader in our
blog
.
One of the biggest perks of our career here at Jacobs Marketing Solutions is having the opportunity to travel around the country. Earlier this year, we were in Florida, Dallas, Los Angeles, and next month, our team is packing our bags and heading to Atlanta, GA! That's not all, every year we are invited to an R&R retreat outside of the US. Watch our newest YouTube
video
to find out where we'll be flying to this year.
From the start, Jacobs Marketing Solutions understood the importance of a strong team, but where would we be without a relentless leader? When asked who we believe has the sufficient characteristics and skills to be a leader, Jay, our CEO, surpasses them all! He is an ambitious entrepreneur and a great mentor to our team. Get to know more about his journey on our
blog
.
Looking to see what our day to day looks like at Jacobs Marketing Solutions? Then, swing by our YouTube
page
! There you will get an up-close look at our business, culture, and team.
With a degree in sports management and an energetic personality, no wonder Brandon has thrived here at Jacobs Marketing Solutions! As a former football player, Brandon's competitive spirit and desire to win has led him to become Consulting Manager in our business. To learn more about his past, present, and future, read about him on our
blog
!
Company Photos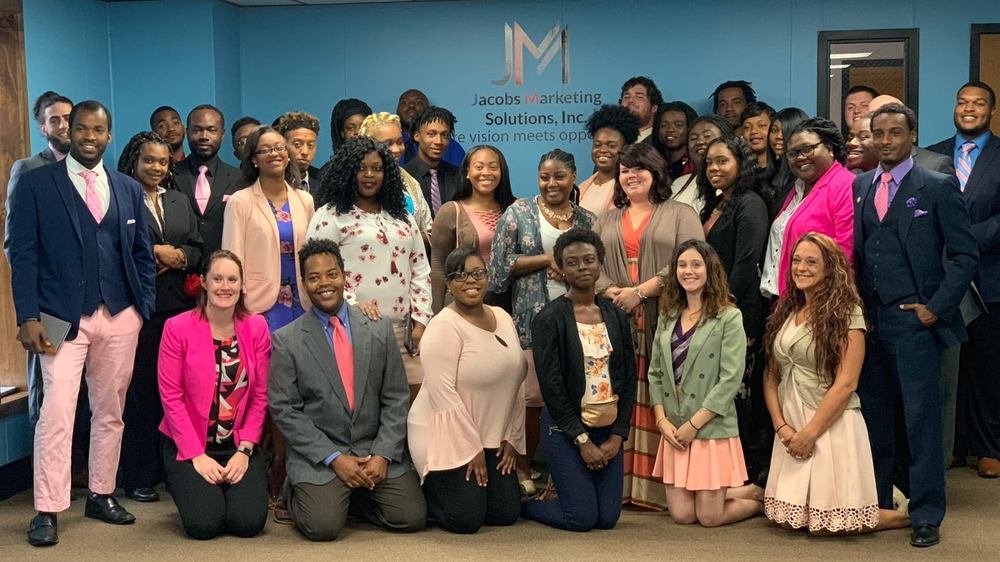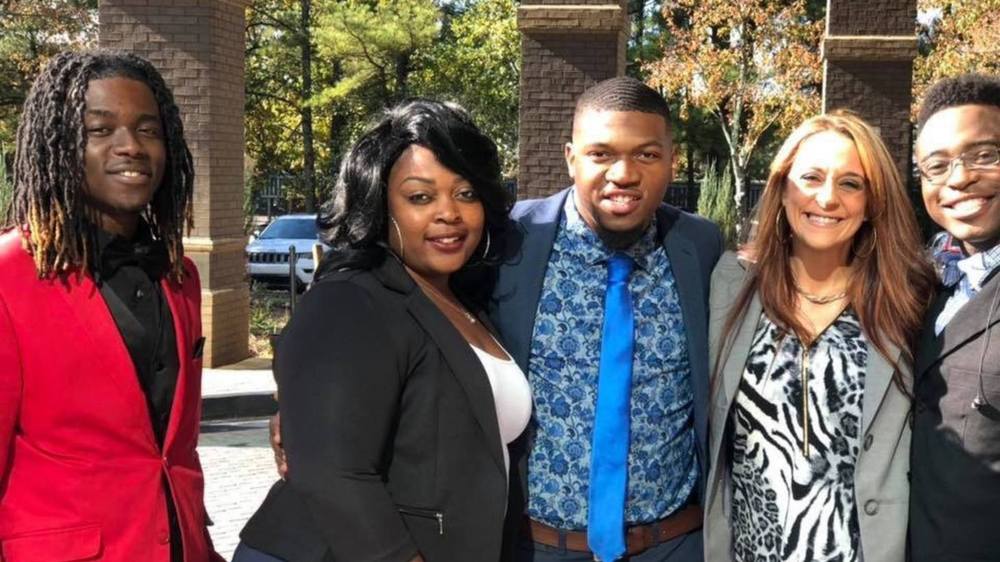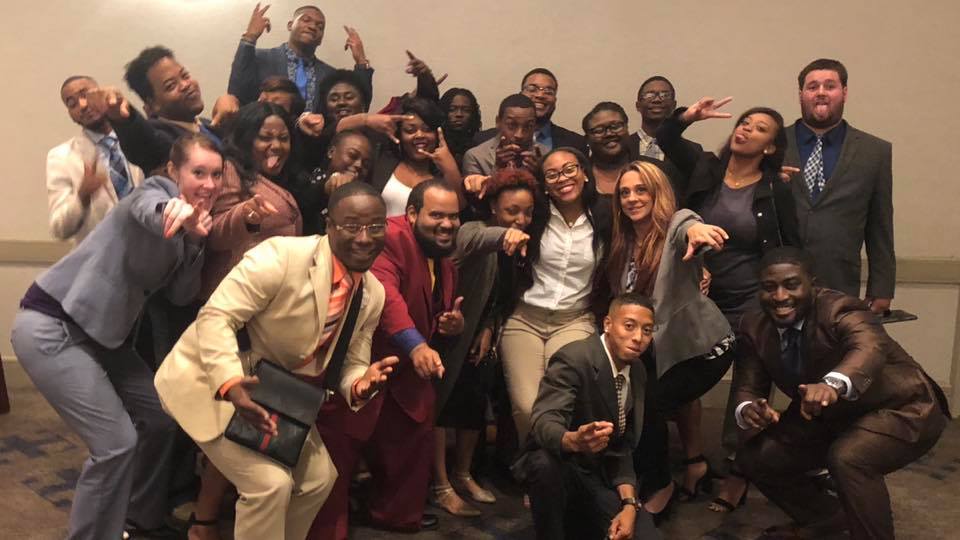 Benefits
Why work at Jacobs Marketing Solutions?

💯 Humble atmosphere: The individuals we work with are students; they're always learning, always asking questions, and always focused on self-improvement.

💯 Team oriented environment: You'll work 50 of your living years working. Shouldn't it be with people you enjoy?

💯 Competition: We believe people perform better when they have goals to hit and challenges to overcome. And besides, who wants to come in 2nd place anyways?

💯 Ambitious energy: Our company is filled with movers and shakers - people going places. The air is always buzzing with the electricity of entrepreneurs.

💯 Philanthropic community: We've been giving a gift with our communication skills and have vowed to use our powers to give back. Operation Smile is a cause very dear to our hearts.
Careers
The beauty of our business is that as our clients grow, we grow. When you work for the best in their respective industries as we do, you can expect the opportunity for advancement left and right. Accordingly, we look for the best and brightest to join our marketing and sales team at Jacobs Marketing Solutions. Our career opportunities are ideal for individuals with a customer service oriented background, competitive spirit and desire for advancement.

Our philosophy of 100 percent internal and merit-based promotions ensures tremendous career potential for each member of our team. Interested in becoming your own boss? Jacobs Marketing Solutions' Management Training program coaches and develops marketing managers for our client; each responsible for overseeing their own office location outside of Jackson.

Career Opportunities at Jacobs Marketing Solutions:

💼 Sales & Marketing Consultant
💼 HR Administrator
💼 Internships
💼 Management Trainee
Contact
📞 Phone Number: (769) 572-4775

📧 Email: contact@jacobsmarketingsolutions.com

📍 Address: 414 State St #105, Jackson, MS 39201

💻 Website: http://jacobsmarketingsolutions.com

🕓 Hours: M-F 8:30am to 5:30pm
Social