GEO Corrections & Detentions (A GEO Company)
Public
Managed Care
Security
Government - Civil Service
25,000+ Employees
157 Active Jobs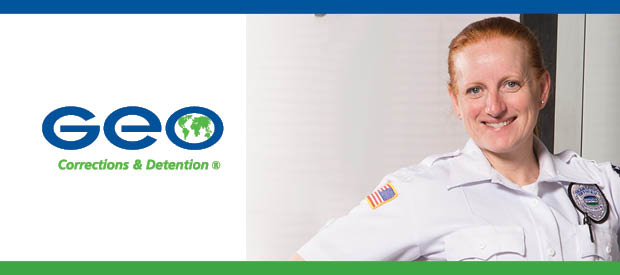 The GEO Group is the world's leading provider of correctional and detention management and community reentry services to federal, state and local government agencies. With operations in the United States, Australia, South Africa, and the United Kingdom; GEO offers a diversified array of turnkey services which include design, construction, financing, and operations. Our unique approach allows GEO to provide high-quality and cost-effective services with state-of-the-art designs, innovative programs and ground-breaking treatment approach.
Not Ready to Apply?


---
Career Opportunities
GEO's success around the world has been achieved by our highly-trained work force. We employ over 20,500 professionals within our facilities, regional, international, and corporate offices. Our highly skilled professionals manage 104 correctional, detention and community reentry facilities totaling approximately 87,000.

As more government agencies look to partner with the private sector, we'll be hiring professionals like you to meet the demand for quality services. GEO's diversified range of services includes correctional and detention operations, community re-entry services, medical services, electronic monitoring services, and facility management.

GEO doesn't just provide a job, GEO provides employees with a career they can feel good about. We adhere to the highest standards of quality and hire only those who strive to be their best.

There has never been a better time to join our growing group of professionals. By joining our family, you'll receive the honor and recognition that comes with working for the industry's global leader.
---
Contact Us
The GEO Group, Inc.
One Park Place, Suite 700,
621 NW 53rd Street
Boca Raton, Florida 33487
1-866--301-4436

---