Forest City Consulting
Forest City Consulting in Cleveland, Ohio brings an innovative approach to direct marketing which has allowed us to partner with some of largest companies in the country. Our team is comprised of driven, hard working and entrepreneurial minded professionals which make up the backbone of our success. When it comes to a client needing stability in their customer base or an employee needing stability in their future, we are the sure thing.

What sets us apart is our focus on three main areas for our Clients, employees, and our own firm:
Our relationships
Our diversity
Our growth
Keep reading below to see how this trifecta leads to the success of Forest City Consulting.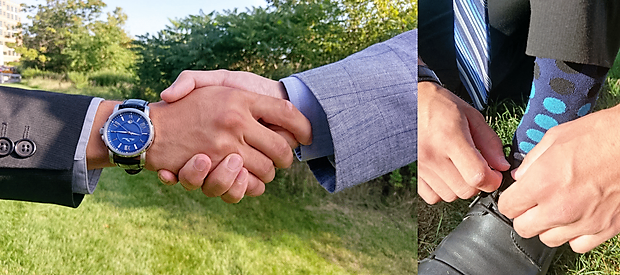 ---
Bulletin Board
At Forest City Consulting we believe in rewarding performance. Hear from a few of our top representatives and the trip they just went on!
---
Hear from some of the Forest City Consulting team on their favorite memories over the past two years! Happy Birthday, FCC!
---
Forest City Consulting receives accolades at a national industry event.
---
Client Solutions
In the highly competitive industry of marketing, a company's ability to provide real results for clients is what will make them a force to be reckoned with among the competition. This is where Forest City Consulting soars! The
services that we provide
are not only effective, but provide the solution to the most important question that every business asks - how can we gain and keep customers? Lucky for our clients, this is our specialty.
Relationships:
 Our focus is on developing real relationships with customers. Nobody likes a sales pitch or to be bombarded with information. And as our country becomes more and more technology dependent, having a genuine conversation with a person has, unfortunately, started to disappear when it comes to customer relations. Not with Forest City Consulting. We believe by getting to know a customer's needs we are much more effective in providing them with a solution that will benefit, both, them and our client's bottom line.
Diversity:
The techniques that we utilize allow our company to work with a wide range of companies in many different industries. What this means for clients is that no matter what their business
does,
Forest City Consulting can develop a plan that will work. By not being held down by a certain product or industry, our company is able to continue to grow despite the ups and downs of the market or economy.
Growth:
 Companies come to our team looking for growth. And that's exactly what we do. By acquiring new customers and retaining the existing ones, overall revenue is increased across the board. In fact, we guarantee 100% return on investment to all of our clients.
---
Employee Opportunities
It's not uncommon for someone to graduate with a degree and still be searching for a job where they feel that their future is not uncertain. Millennials are hardworking and motivated to succeed but with student loan payments looming in sight, they are on the hunt for a position where they are compensated fairly but also have the ability to advance and earn more based on their performance. Here at Forest City Consulting, we believe in providing just that.
Relationships:
Creating successful professional relationships starts with our company culture. We are goal driven, hard working and passionate about what we do. But we are also fun loving, easy going, and relaxed. It's the perfect combination to work hard - play hard and enjoy the pursuit of success. Regular company outings and events, bonuses and recognition for achievements and understanding the value of collaboration and teamwork are just a few of the ways we cultivate strong relationships among our team.
Diversity:
 The Forest City Consulting team is made up of all different professional backgrounds, years of experience, areas of studies and goals. This is what makes us unique! We can all come together working towards a common goal while still pursuing our own personal goals.
Growth:
 Employees are provided with individual growth plans that complement their professional goals. The
training and career path 
available to our team is nothing like the typical corporate plan. We believe in rewarding performance rather than tenure, coaching and mentoring, giving all employees the opportunity to advance regardless of their background.
---
Contact Us
If you are searching for a place that you can truly make an impact and have a future with, we would love to meet with you!
Forest City Consulting
6505 Rockside Rd Suite 125
Independence, Ohio 44131

Human Resources
(216) 264-8277
hr@forestcityconsulting.com
Keep up with us on Social Media too!
Our Blog
Facebook
LinkedIn
Twitter
Pinterest
---