Elite Personnel, Inc.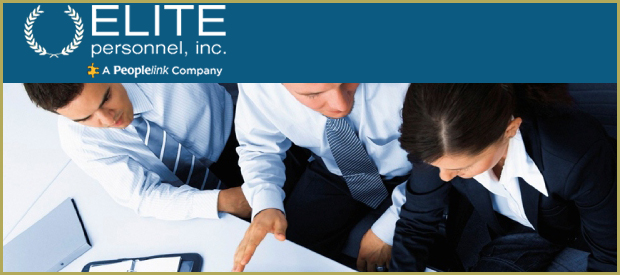 Widely acknowledged as one of New Jersey's leading staffing firms, let our experience work for you. Our staffs have over 50 years of corporate Human Resource, staffing and business experience. Our reputation and successful track record are based on listening to you and identifying your needs. Experts in assessing talent, we have been providing quality staffing solutions to all-sized companies in varied industries for the past twenty-five years. Our approach is based on mutual trust and partnering relationships as opposed to doing one-time transactions.

---
Services Offered
Temporary/Contract
Let us provide you with the skilled professionals to fill short and long-term contract positions.

Temporary/Contract To Direct Hire
This is an excellent option for companies looking to fill full-time permanent positions, but want to evaluate an employee's on-the-job performance before making a final hiring decision.

Direct Hire Search
When you need experienced professionals and executives to fill your permanent positions, Elite Personnel, Inc. can present you with qualified candidates you won't find anywhere else.


---
Contact Us
Elite Personnel, Inc.
933 Route 23 South
Pompton Plains, NJ 07444
Phone (973) 839-4401
Fax    (973) 839-4415
---