EASi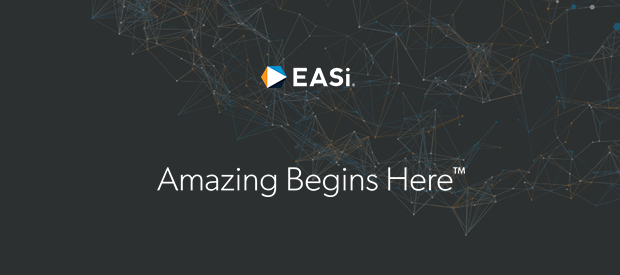 EASi is a market leader in providing engineering support services and technology solutions for the global market. Established in 1981, EASi is headquartered in Hanover, MD. with engineering centers in the U.S, Europe and India. We offer comprehensive and innovative solutions covering Virtual Product Development, Systems Engineering and Manufacturing Engineering for our customers.

Knowledge, innovation and proven expertise have made EASi one of the world's leading providers of engineering support services. EASi provides design and engineering support services with a focus on new product development, product engineering and design , manufacturing engineering and engineering process outsourcing. 

EASi's team of experienced engineers is dedicated to providing our customers with the highest quality products and services. Meeting your requirements, from schedule to budget, EASi delivers design and engineering support services from our engineering centers, off-site or offshore.
---
Careers

Come, join us    
Offering a world of opportunities to those seeking a rewarding career with us.

The most important asset to a company is its employees. They personify the company and create its image externally.

At EASi , we value good employees - we care about their well-being and provide them with the tools required for them to evolve both professionally and also in private sphere.

We attach great importance to training and competence building. As a learning organization, we value the role that learning can play in developing organizational effectiveness. We demonstrate this by having an inspiring vision for learning and a strategy that will support the organization in achieving its vision. EASi has established "Domain Knowledge Institute" (DKI), a first of its kind initiative that systematically acquires and disseminates knowledge for the development of global engineering talent. The institute is engaged in engineering knowledge management (i.e., acquisition and dissemination of industry specific knowledge) and meets industry's urgent need for engineers knowledgeable in its processes and practices.

Unleash your potential by joining EASi. Our workplace is filled with talented people with cutting edge skills and a commitment that goes deeper than just an employee-employer relationship. What makes our people special is their attitude and keenness to excel. 

EASi is actively seeking candidates with the right attitude and a passion to excel. If you are interested, we would like to hear from you. 
---
Contact Us
7301, Parkway Drive,

Hanover, MD 21076
Phone: 1-888-963-7740
---