DHL Supply Chain
DHL Supply Chain – Excellence. Simplydelivered.
We're the leading contract logistics provider in North America thanks to the hard work of over 29,000 associates at more than 400 sites throughout the U.S. and Canada.
How do we do it? By providing innovative, customized supply chain solutions and third-party logistics to some of the world's best-known and most successful companies. Our supply chain design, consulting, warehousing, fulfillment, and transportation services help companies be more productive, more efficient and more competitive. In all cases, our customer is at the center of everything we do — from initial situation analysis to the continuous improvement programs that help deliver better results every day.
DHL Supply Chain is part of the SUPPLY CHAIN division of Deutsche Post DHL Group, the world's leading mail and logistics company, with more than 500,000 employees in more than 220 countries and territories around the world and 2015 annual revenues of more than 59 billion euros.
Not Ready To Apply

---
Talent and Values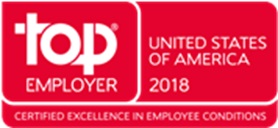 DHL Supply Chain is home to the best minds in the logistics
management business and we understand that people are your most valuable
resource. Logistics may drive our world, but people are what connect it.
Our goal is to increase our associates' potential, while
making them even more productive. We arm them with processes that keep projects
on track, and foster a culture of continuous improvement. The result: the
constant pursuit of greater efficiencies, exceptional service, and new ideas.
In fact, DHL Supply Chain was singled out for its approach
in the areas of Talent Strategy, Leadership Development, Career &
Succession Management, and Learning & Development by the Top Employer
Institute in 2018.


How do we make this happen?
         

Right the First Time - Committed and focused to
deliver to a high standard first time, every time

       

Can Do - Demonstrate outstanding commitment
towards the team, customer and business

       

Passion - Motivating and inspiring others while going
above and beyond
We are looking for people ready to help us achieve our
vision to become the supply chain solutions company for the world. We hope you
will consider how you can be a part of it.


Learn more about working at DHL Supply Chain.
---
Who we serve
DHL Supply Chain delivers supply chain solutions to market leaders in a wide range of industries.
---
How we work
Experience, insight and process that deliver superior supply chain performance. Specific to the market, scale and vision.

DHL Supply Chain's approach sets us apart from other logistics providers. Our program managers, engineers, and experts pursue solutions that are focused on your challenges, but reflect lessons we've learned in other industries around the world. We know your supply chain is unique, as are your needs and objectives. We recognize and respond with creativity, insight, and ownership.

DHL Supply Chain is driven by a process philosophy that is both disciplined and flexible. Whether we're conducting a network design study or managing an implementation, we use structures that keep our work on track and within budget. We've learned how to make our customers' projects successful and we've developed processes to leverage this knowledge for you.

But we are not driven by strict process alone. We listen and learn along the way so that our solution hits the mark for your specific needs, scale, and market — and keeps getting better every year.

We believe how we work with you makes us a true supply chain and business partner. 
---