Cvent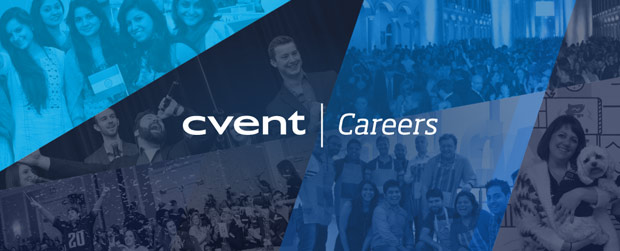 Cvent is the global meeting, event and travel technology leader. Cvent offers software solutions to event planners for online event registration, venue selection, event management, mobile apps for events, e-mail marketing and web surveys. Cvent provides hoteliers with an integrated platform, enabling properties to increase group business demand through targeted advertising and improve conversion through proprietary demand management and business intelligence solutions. Cvent solutions optimize the entire event management value chain and have enabled clients around the world to manage hundreds of thousands of meetings and events.

On November 29, 2016, Cvent announced that it had been acquired by Vista Equity Partners. In addition, Cvent and Lanyon Solutions also announced the merger of their two companies, creating a global meeting, event and travel technology leader.
Not Ready To Apply ?


---
Career Opportunities
At Cvent, we know that our people make the difference. We invest in our employees and offer a unique work environment where people can cultivate their careers and enjoy an enriching company culture.

Whether you're a seasoned professional looking to take your career to the next level or a recent college graduate just getting started, Cvent offers unparalleled opportunities for growth and advancement.
---
Culture
Cvent's not a startup anymore, but we still value our culture of entrepreneurship even as we've become a global company. So what does it mean to be a Cventer? It means having the freedom to innovate, while still being a part of something larger. It's having a voice that's heard, and a team who will listen. It's contributing to the success of the company, and it's celebrating our victories.
---