Continental Structural Plastics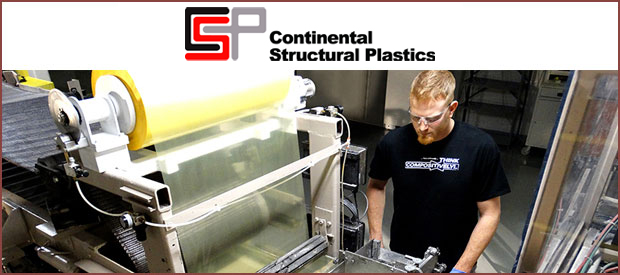 Continental Structural Plastics (CSP) is reshaping the future of the automotive industry – one lightweight innovation at a time. As North America's largest manufacturer and molder of composite materials, we understand the chemistry and manufacturing technologies needed to develop high-quality, cost-competitive products to help automakers make their vehicles lighter. These components include:

• Class A body panels
• Pickup boxes
• Battery carriers
• Underbody shields
• Structural components

As a part of Teijin, we now have access to extensive expertise in a variety of advanced materials, including carbon fiber, aramids and thermoplastics. Combine this with CSP's expertise in thermosets, carbon and glass fibers, and we've created a veritable "dream team" of materials technologies experts, and the ability to innovate lightweight, hybrid composite solutions that don't exist today. As automakers seek to make their vehicles lighter, more fuel efficient and more environmentally friendly, CSP will be ready to provide the right materials and the right components to design the vehicles of tomorrow.
---
Benefits
Stay Healthy
    Medical, dental and vision care
    Flexible spending accounts
Feeling Secure
    Short-term disability
    Long-term disability
    Life and accidental death & dismemberment
    Voluntary life and accidental death & dismemberment
    Critical illness insurance coverage
    Accident insurance coverage
---
Career Opportunities
Continental Structural Plastics (CSP) is an innovative, growing Tier One automotive supplier with a global presence and a development emphasis on lightweighting technologies. And with the auto industry driving to achieve CAFÉ standards through lightweighting initiatives, we are well-positioned for industry leadership and long-term growth.

This stability, combined with a laser focus on innovation, makes CSP a great career choice for individuals interested in learning, creating and leading while working alongside some of the most innovative minds in the industry today. We are a full-service supplier with extensive, in-house R&D and engineering capabilities. Our goal is to deliver the right lightweighting technology to our OEM customers, helping them to solve a design challenge or meet emissions requirements. We also offer unique lightweight solutions for the heavy truck, agriculture and industrial markets.
---