Overview
Welcome to Clear Vision Communications, Inc. a leader in sales consulting in Cleveland, Ohio. Our face-to-face contact with prospective telecommunication/wireless customers enables Clear Vision Communications team members to formulate a rapport with customers and offer professional, personalized and product-specific presentations.

We are one of Cleveland's fastest growing consulting firms 
-- all thanks to our Clear Visionaries (as we call them)! Our team is comprised of people who are making a difference, people who are highly ambitious, incredibly goal-oriented, and take great pride in our work.  We provide each staff member with cutting edge sales training, beginning them in an entry level role before moving them into positions of leadership and management.  


Our organic, merit-based advancement structure provides incentives for each individual to perform at their highest level and be rewarded accordingly. Over a 12-18 month time period,
Clear Vision Communications, Inc.
develops individuals through a Management Training Program, teaching them skills ranging from sales, marketing, team building, interviewing, training, administration, human resources, payroll, bookkeeping and more. Management Trainees who master these areas have the opportunity to oversee a branch office location on behalf of our client! 

Seeing as how we have been given the green light to expand to 2 new locations in 2016 and an additional 4 in 2017, we have begun accepting applications for our renowned Management Program. Please submit your resume through one of the posted jobs or email humanresources@clearvisioncleveland.com for immediate consideration!
Bulletin Board
We want to make sure we are as direct and concise as possible! To avoid any miscommunication, we made a video detailing our expertise and unique skillsets. Learn more about Clear Vision Communications by watching our explainer video on
YouTube
.
From the extensive leadership training to the red carpet dinner, our 2019 National Conference was one for the books! Thanks for the memories, Atlanta. Don't miss out on our album on
Facebook! 
Here at Clear Vision Communications, we thrive on words of motivation. They help us to push ourselves to become better versions of who we currently are. Want to hear what words speak to us the most? Watch our inspiration
YouTube
video to see!
Our team at Clear Vision Communications is very active on
Instagram
and we want to get connected with you. 2019 has been an exciting year for our team and we don't want you to miss a single accomplishment! We look forward to keeping you in the loop.
Looking to learn all about our team and business at Clear Vision Communications? Then, we have the video for you! Swing by our YouTube
page
to get all the details you are looking for.
Company Photos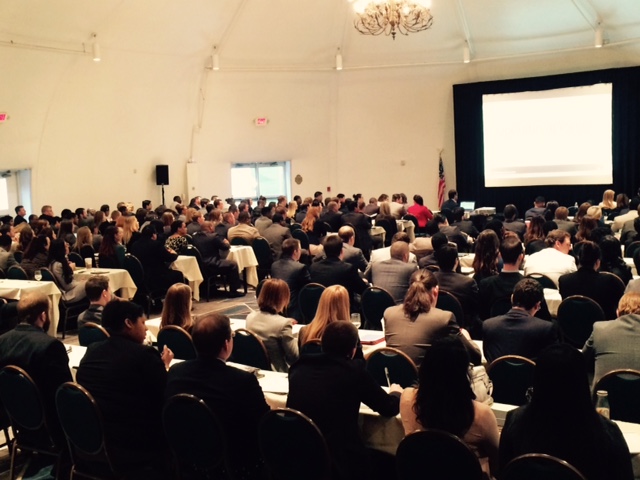 Culture
 What culture can I expect at Clear Vision Communications, Inc? 

• Energetic: Representing a Fortune 500 client requires a certain standard of excellence and with aggressive growth projections nationally, comes a need for high-energy and enthusiasm.

• Competitive: Most of our team members come from sports-oriented backgrounds so we like to throw down and let the competitive spirits fly! If you've never heard of #throwdownthursday, we have the best team challenges EVER!

• Growth-Oriented: Without the development of our team, there would be no growth for our company. As important as it is for us to take care of our client, it's even more important to us to take care of our people and offer them the professional advancement they deserve.

• Team-Focused. Clear Vision Communications, Inc. realizes the importance of team unity, as we spend more waking hours at work than at home. We host weekly "team nights" such as TopGolf, sand volleyball, $1 movies and more to promote getting to know our co-workers outside of the suits and ties.

• Philanthropic: With bi-annual charity events coordinated for Operation Smile, our firm recognizes that the communication skills we have can be put to great use, including spreading the word about children born with cleft lip/palette.

Lets Get Social
Clear Vision Communications, Inc. Homepage
Follow us on Facebook
Tweet, Tweet
Flexin' on Instagram
See our photos on Flickr
Read our autobiography on About.Me
It's Tumblr Time
Do you even blog bro?
Learn more about us on Crunchbase
Apply with us on Ziprecruiter
We <3 Vimeo

Contact
Headquarters

5005 Crown Centre Suite #240
Independence, Ohio 44131
216-860-5444
humanresources@clearvisioncleveland.com