Bergen Community College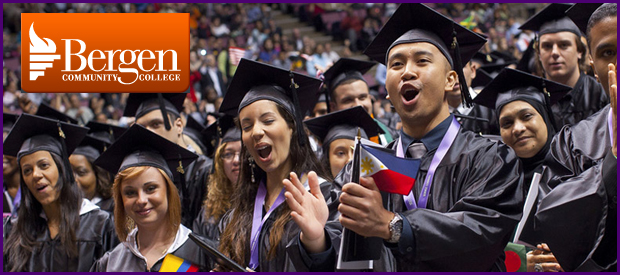 Founded in 1965 to satisfy the region's need for a convenient, affordable and comprehensive higher education destination, Bergen Community College now enrolls nearly 17,000 students in its academic degree programs. The College's three sites in Paramus (main campus), Hackensack (Ciarco Learning Center) and Lyndhurst (Bergen Community College at the Meadowlands) serve more than 32,000 students in degree, continuing education and adult education programs.
---
Vision
As a college of choice, Bergen Community College provides a comfort level that enables students of all abilities to mature as learners and engage citizens. A leading community college in the nation, the college creates a stimulating, rigorous, and inclusive learning environment. Use of innovative technology enhances learning experiences and widens access to learning media. Community and business leaders value the college as a reliable partner and principal provider of work force development. Bergen County residents of all ages and cultural backgrounds appreciate the college as the hub of their educational and cultural activities.
---
Mission
Bergen Community College educates a diverse student population in a supportive and challenging academic environment that fosters civility and respect. The college offers a comprehensive set of accessible, affordable, high-quality credit and non-credit courses as well as degree and non-degree programs. Bergen provides life-long learning opportunities for all members of the community. The college responds to community needs through work force training and continuing education, and by developing programs for employers.
---