American Tower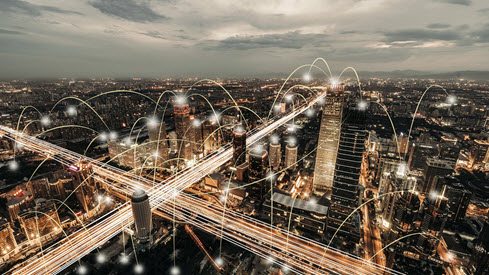 American Tower (NYSE: AMT) is a leading independent owner, operator and developer of wireless and broadcast communication real estate. Our global portfolio includes over 170,000 owned or managed sites and is experiencing steady growth. In addition to leasing space on towers, we provide customized collocation solutions through our in-building systems, outdoor distributed antenna systems and other right-of-way options, managed rooftops and services that speed network deployment.

Headquartered in Boston, Massachusetts, American Tower has offices across the United States and in Argentina, Brazil, Chile, Colombia, Costa Rica, France, Germany, Ghana, India, Mexico, Nigeria, Paraguay, Peru, South Africa, and Uganda.
---
Our Vision
To be the premier wireless infrastructure provider in the eyes of our employees, customers and communities, enabling the deployment of advanced services that make wireless communication possible everywhere.
---
Our Mission
Create a customer-focused team environment where employees are respected and innovation is a state of mind.
Deliver the highest level of customer service while providing safe, compliant and quality tower sites.
Exceed yearly performance goals to create enduring success.
Pursue meaningful opportunities to grow and strengthen the company.
---
Careers
Over the past few years American Tower has enjoyed tremendous global growth. Today, employees on five continents and in 16 countries are responsible for the Company's success. They work together to provide services and solutions to our customers. They focus on doing business the right way, ethically and with integrity. They seek continuous improvement in everything they do. And they strive to make a difference by connecting to communities where they live and work.

At American Tower, our culture is based on integrity, accountability, hard work, collaboration and social responsibility. Employees work at an organization that values their ideas, teamwork and personal safety. We offer careers in a variety of fields where talented people can learn, develop and grow professionally.
---