All Medical Personnel
Expert Diagnosis.
Healthcare Staffing Solutions.

Exemplary service and consistent results - these have been All Medical's cornerstones since we opened our doors.

Our clients rely on us to provide the top-notch professional healthcare staffing and executives they need. We're serious about providing customized solutions, superior candidates, advanced reporting capabilities, and compliance mirroring. We'll take the worry off your desk. The same exemplary service brings raves from our candidates. Never just a name with us, we help the people who have dedicated their careers to helping others. It shows in everything we do.

Count on us to provide the correct diagnosis and the highest level of client care every time.
Temporary, Temp-to-hire, and Direct Hire placements
Executive Recruiting
Physician Recruiting
Locum Tenens Physicians
Medical and Healthcare Staffing
Managed Vendor Programs
---
Career Opportunities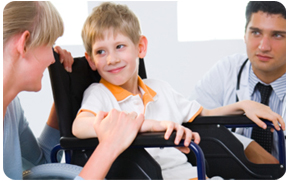 What you can expect from All Medical Personnel...

"I've dealt with plenty of other agencies, and the people at All Medical Personnel are the most attentive and caring I've worked with. When you first sign up, you can tell that they care about you and are interested in finding you a position; you don't get that feeling other places. Even if they don't have something for you, they call to let you know they're still looking. And they're honest. Other staffing companies will just throw you in somewhere. All Medical Personnel works with their clients, and gets the best person for the client and the right employer and environment for the person. They care about the match clicking. And the position they found for me? I love what I do."


Belinda Bernal

Medical Secretary


---

"All Medical Personnel isn't a typical nursing agency. My recruiter has been so easy to work with, and so accommodating to my preferences. Unfortunately, I've found that to be a rare thing. I've been with AMP for more than two years now, and this is the best work I've ever done, at the best pay I've ever received. The diversity of the assignments, from flu clinics to CVAC facilities, makes a big difference. There are nurses needed everywhere, and through All Medical Personnel, I get to go there!"


Lucy Nunez

LVN


---

"All Medical has a healthcare attitude. The first time I spoke to an All Medical Recruiter, we talked for over an hour. I didn't feel like I was talking to an agency; I felt like I was talking to an old friend. I was amazed and excited. It's like she jumped out of the sky, found my resume on line, and had me placed in my current position within two weeks. She even helped me coordinate giving notice at my old job, acting as a bridge between the employer and me so that it would all work out. They responded to my calls and emails immediately, always answering any question I had.


It's good working for All Medical. At first it was tempting not to tell other people about them, because I wanted to keep them to myself! I've been in this line of work for twenty years, and this is the first time I've worked with an agency where they keep the humane side of it; it's not about the money with All Medical. At other agencies it feels like they just throw you in there empty handed, just to get you placed. All Medical cares more about the person--that you're happy and that it's a good fit."


Mary Carrasquillo


IV Tech 

---

"All Medical really came through for me once again. They're always there when I need them. I called yesterday afternoon and asked if they could find a pharmacy tech for our Center for Hemotology and Oncology and in one day they found a pharmacy tech who knows how to mix chemo, which is more specialized than just your general pharmacy tech. That, to me, is just amazing."


Jeanna Wyche


Boca Raton Community Hospital, Inc.

---
People
The healthcare field requires specialists. In the office, in the field, in the lab, at a bedside. Specialists who put the needs of others at the top of their lists. We respect what you do. And at All Medical, we're dedicated to putting your needs at the top of our lists.

Our field employees tell us that we're not like other staffing companies. We listen, we ask questions, we discover your strengths and we put them to work. We find out what you like in an assignment and in your work environment, and use what we learn to place you where you'll succeed and thrive. And we do it all with your best interests in mind. You'll arrive at each assignment confident that your skills and experience are just what the client ordered, fully prepared to make a valuable contribution the moment you walk through the door.
---
Diversity
All Medical Personnel is proud of its widely diverse workplace. We do not discriminate in any employment decision on the basis of race, national origin, gender, disability, religion, age or any other characteristic protected by federal, state or local laws. We care only about your ability, experience and willingness to work well with others.
---