Abraxas (A GEO Company)
Public
Managed Care
Security
Government - Civil Service
25,000+ Employees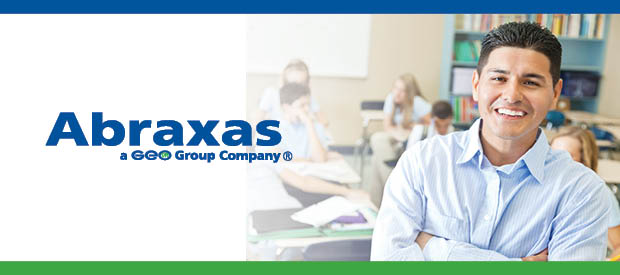 Abraxas, a GEO Group Company, provides innovative and quality treatment services for youth who have experienced significant difficulty functioning in their homes, schools and communities.

Abraxas offers specialized treatment options for youth with histories of delinquency, behavioral disorders, mental health and emotional disorders, substance abuse, fire-setting, sexually abusive behaviors, and educational issues.

In addition to our youth services, Abraxas also provides a variety of substance abuse treatment options in both residential and community based settings for adults.
---
Career Opportunities
GEO's success around the world has been achieved by our highly-trained work force. We employ over 20,500 professionals within our facilities, regional, international, and corporate offices. Our highly skilled professionals manage 104 correctional, detention and community reentry facilities totaling approximately 87,000.

As more government agencies look to partner with the private sector, we'll be hiring professionals like you to meet the demand for quality services. GEO's diversified range of services includes correctional and detention operations, community re-entry services, medical services, electronic monitoring services, and facility management.

GEO doesn't just provide a job, GEO provides employees with a career they can feel good about. We adhere to the highest standards of quality and hire only those who strive to be their best. There has never been a better time to join our growing group of professionals. By joining our family, you'll receive the honor and recognition that comes with working for the industry's global leader.
---
Contact Us
Abraxas
Youth & Family Services
2840 Liberty Avenue / Suite 300
Pittsburgh, PA 15222
1-800-ABRAXAS
---