600 Global
Private
Consulting
Sales - Marketing
Headquartered in Phoenix, AZ
16 Active Jobs
Who is 600 Global? We're a small business that has grown into a much bigger one since our inception in 1999. We're a collection of highly motivated and hardworking individuals of sound character. We're a consulting and sales firm who's been fortunate to represent several well known brands over the years. We're a cool place to work in Phoenix. We are leaders in our industry and we're growing a mile a minute.

The number "600" represents both where we've been and where we are headed. Our first two office spaces were coincidentally Suite 600. The number has been a recurring theme throughout our company's history, in fact, so we've set an ambitious goal to open 600 locations across the globe. With new international locations already planned for 2017, the American market is only the beginning.

This is an extremely exciting time for all of us at 600 Global. We recently signed a contract with a $32 billion wireless communications company, which has opened up seemingly endless opportunity. With approximately 20% of the marketshare in the United States, there is plenty of our room for our client to grow -- and therefore room for us to grow with them. We have been outsourced to drive business customer acquisition and retention in the local market, which is precisely our expertise at 600 Global.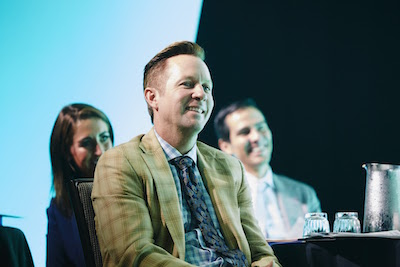 CEO, Michael Christopher
---
Why is 600 Global Different?
The difference between 600 Global and every other marketing firm out there (we know, they're a dime a dozen!) is that our approach is less about talking "at" people as it is talking "with" people. As opposed to overly utilized (and therefore exhausted) advertising strategies such as commercials, print, or billboards, our impeccably well trained team of (super charming!) professionals will take the time to connect individually with our clients' important business customers. It's more than just a hand shake and a "how are you?" We take the time to find out what makes people tick -- what drives their needs and desires.
The result should be obvious. A human connection is vastly more effective than a one-size-fits all blast of information in an already-flooded world.
---
Opportunities
It is thanks to our unique approach to doing business that 600 Global is separating itself from the rest -- and it is thanks to THIS that we are able to offer somewhat unusual career opportunities to our staff.

So, what exactly do we mean by unusual? Well, in addition to our business consulting and sales services, we are probably best known in Phoenix for our company's executive training program. This provides a unique advancement opportunity for individuals to start in the entry level and grow into a management position within a year.

This killer resume-builder is essentially a hands-on MBA in which participants learn the essential facets of business through real-life experience.

Keep reading for frequently asked questions!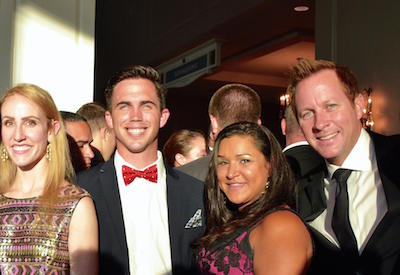 ---
FAQ: 600 Global Jobs
How does pay work?

The answer will vary by role, as with any company. The section below will highlight pay ranges for current openings.

What are typical 600 Global interview questions?


You didn't really think we were going to give away all of our secrets, did you? :) Joking aside, we do like to mix it up! Interviews with 600 Global are far more about getting to know you than they are about getting to know your resume. 

Interviews are typically conversational in nature, so just come in and be yourself. Be prepared to talk about your defining character traits and your future goals.

We've also taken our interviewing process digital! One of the most convenient ways to do your interview is via HireVue. The best part about this is that we don't know if you're wearing pajama bottoms with your shirt and jacket! Through HireVue, you'll make a video recording of your interview answers. We don't have a re-record option...

so just be yourself and have fun with it!
---
FAQ: Current Openings
Current Opening: Account Manager
What is the job description for an Account Manager at 600 Global?

The first part of your day will take place in our Phoenix office. You'll work directly with our experienced CEO and trainers. Training will cover a variety of essential business and interpersonal skills. Examples include but are not limited to presentation skills, business consulting, building relationships, goal-setting, public speaking, and leadership training.

Then, you'll spend the majority of your day building relationships with our small to medium business customers at their respective businesses. This is ideal for individuals who aren't looking to go the cubicle route, and prefer interacting with people.

You'll complete this chapter of your executive training as a confident professional who is well equipped to succeed in a management role. You'll have developed a strong skill set that includes consulting, problem solving, time management, decision-making, and leadership.

What is the compensation?

Over the course of the training, your responsibilities will evolve rather quickly, and accordingly, so will your pay. Since there's no seniority here, people get promoted at different rates, so a year's pay will look different for each person.

Orientation and initial training is 4 days long, and training is paid. Once an individual is helping his/her own customers, $800-$1000 per week is the typical income. Our account managers, who earn performance pay and bonuses, are offered a $1200 monthly safety net. As the aforementioned is a bare minimum, this is comforting to those who have never worked on performance.



Other questions?



We're happy to chat! We strive to be as transparent as possible throughout the interviewing process. Before a hiring decision is made by either of us, you'll hang out with one of our trainers for the afternoon. Not only will you get to know our company culture, but you'll also see first-hand what your new job would entail. 
---