Lafarge North America Inc. A member of LafargeHolcim
Public
Building Materials
Manufacturing
25,000+ Employees
35 Active Jobs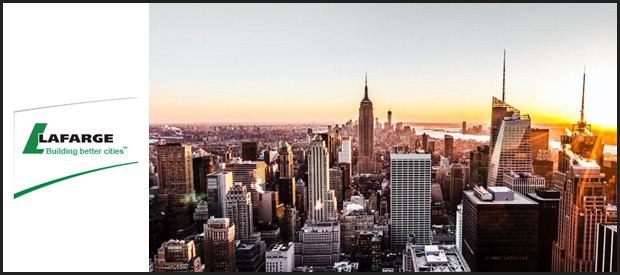 Lafarge North America includes approximately 900 locations in one of the world's largest and most diverse markets. As the largest diversified supplier of construction materials in the United States and Canada, our products are used in residential, commercial, and public works constructions projects.

Lafarge North America is part of one of the largest and most diverse markets in the world. Lafarge North America began by offering customers high-quality portland cement with excellent customer service. Since that time, Lafarge North America has expanded its role in cement as well as developed operations in aggregates, concrete, and asphalt. Now, Lafarge North America's goals include maintaining that same level of customer service by offering innovative products to meet clients' business and architectural needs. Ductal®, Agilia®, and Artevia® are just a few of the innovative products offered throughout North America.

Lafarge is committed to providing products using sustainable manufacturing practices and improving the environment in and around its plants. Through myriad projects at locations around North America, Lafarge has worked to reduce carbon dioxide emissions, restore wetlands for native plants and animals, and identify waste materials that can be recycled and used at Lafarge plants.
---
Careers
Build your career with the company that builds the world. Each LafargeHolcim employee helps strengthen our success as a world leader in construction materials. Join us and become part of a team that encourages initiative, fosters innovation, promotes integrity, and gives back to the community.
---
Benefits
LafargeHolcim believes employees are the most important investment for success. Our concern for employees health and well being is reflected in our family friendly benefit packages that encourage wellness, promote healthy living and help provide peace of mind. From your career goals, to your personal goals, you will have the resources, support and benefits to accommodate your needs. LafargeHolcim benefits at a glance LafargeHolcim provides you with a flexible benefit program, which includes the following coverage:
Medical and Prescription Drug Benefits
Dental
Vision
Health Savings Accounts
Flexible Spending Accounts
Health, Nutrition and Tobacco Cessation coaching
Short and Long Term Disability
Life and Accident Insurance
Wellness programs and incentives for participation
Employee Assistance and WorkLife Balance Program
Paid vacation and holidays
---
Contact Us
US Headquarters: 

8700 W Bryn Mawr Ave
Suite 300
Chicago, IL 60631
---