H&M
Public
Retail
Fashion - Apparel - Textile
25,000+ Employees
Headquartered in New York, N.Y.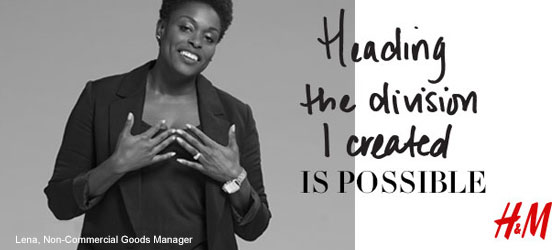 IS IT POSSIBLE TO GET PAID TO DO WHAT YOU LOVE?
At first glance, we might seem like just a fashion store. Which is fair. We do sell a lot of fashionable attire. But as a company with close to 14.000 people and over 360 stores, we operate more like a creative agency. A place where creativity and individuality are welcomed with open arms. A place built on a set of values, not manuals. A place where you can lead your own career path, with the support of those around you. This is the same spirit in which the company was founded in 1947. So to outsiders, we're H&M. But to those who operate within our walls, we're the Place of Possible.
Not ready to apply? Join our Place of Possible Network.

---
Benefits
H&M believes in offering our employees the most competitive and comprehensive benefits and compensation package available. In addition to a fair and competitive compensation plan, the H&M benefits package includes:
Medical & Dental Coverage
Short & Long-Term Disability
Life Insurance
Retirement Plan
Vacation
Paid Holidays –including your birthday!
Personal Days
Bereavement
Employee Assistance Program
Tuition reimbursement
Employee Discount for H&M Inc. brands (H&M, COS, & Other Stories)
Volunteer Program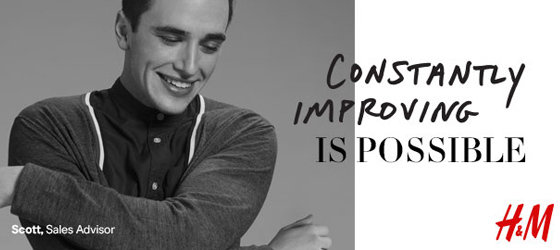 ---
Culture
H&M has been delivering fashion and quality at the best price coupled with our values since 1947 with our founder, Erling Persson. 
Strong, clear values, not manuals, guides all employees in their daily interactions as they work together.  These values are rooted in our belief in people. All H&M employees get to take responsibility from day one, and everyone's ideas are important.
H&M celebrates individuality. We support diversity and want everyone to feel like they can truly build a career at H&M. Respect for each individual applies to every aspect of their employment – from fair wages, working hours and freedom of association, to equal opportunities for growth and development within the company. Our workforce possesses great diversity in terms of age, gender and ethnicity, all of which are great assets for our company. 
At H&M, we advocate an open door policy, which means every employee can talk to whomever they need to about any needs, concerns, or suggestions they may have – whether its business ideas, new opportunities or safety concerns. That's the essence of a flat level organization and an integral part of our values.
---