G&K Services, Inc.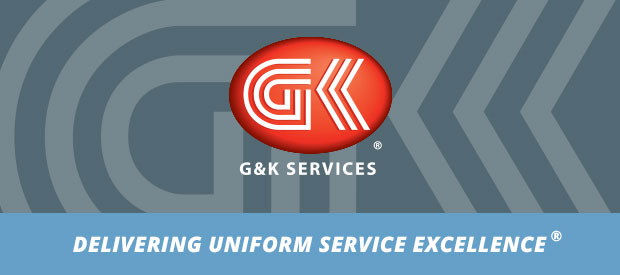 G&K Services is a market leader in branded work apparel programs and facility services. As a service company, we are only as good as our people. We are focused on continually strengthening our team, ensuring that we have the capabilities across our organization to consistently deliver on our Customer Promise. Our people, and the service excellence they provide, are key competitive differentiators. The results of our 2012 employee satisfaction survey reflect G&K's commitment to its people and work environment. In an independently conducted analysis, our workforce ranked us well above average in 22 of 24 categories for all U.S. employees. Among the findings, employees expressed a high level of trust and confidence in G&K's management. We are proud of these results. Additionally, our Canadian organization has been voted one of the Best Employers in Canada for ten consecutive years.
---
Vision, Core Values and Customer Promise
Our Vision is to be the recognized industry leader in Delivering Uniform Service Excellence.  We consistently outperform our major competitors on customer service and uniform quality performance measures. Why? Because we live our Core Values everyday, and because we take our Customer Promise personally and deliver on it every day.
---
G&K Services' Core Values
Focus on always satisfying customers by achieving outstanding quality in all we do
Operate with integrity, especially ensuring safety and environmental stewardship
Help people and teams develop and succeed together
Feel an obligation to speak up, challenge, listen, and be open with each other
Drive profitable growth through simple, focused, fast execution.
---
Customer Promise
G&K Services enhances your company's image and safety by consistently providing superior customer service and high-quality work apparel and facility products and services. Our commitment to Service Excellence allows you to focus on what you do best while we focus on what we do best.
As a valued customer of G&K Services, we promise you that:
Deliveries are complete, on time, and in good repair
Billing is simple, accurate, and predictable
Your needs are met promptly
---
Sustainability
At G&K Services, a commitment to sustainability is woven throughout our Core Values.

We are building a company that will deliver long-term profitable growth, while being a good steward of the resources entrusted to us.  We operate our business with integrity, employing responsible environmental practices and ensuring workplace safety.  We understand that people are the key to our company's success, and are committed to helping people and teams develop and succeed together.  We're also committed to making a difference in the communities where we live and work.
---
Equal Opportunity Employer
We are an equal opportunity employer and all qualified applicants will receive consideration for employment without regard to race, color, religion, sex, sexual orientation, gender identity, national origin, disability status, protected veteran status, or any other characteristic protected by law.
---