Becoming a better boss: 5 tips for building trust with your employees
Beth Braccio Hering, Special to CareerBuilder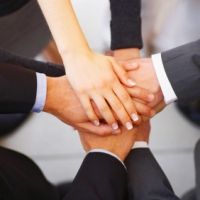 Warranted or not, bosses often are distrusted simply because they hold a management position. While getting employees to let go of their reservations can be difficult, doing so can lead the team to greater productivity and success. Start increasing trust in the workplace with these suggestions from Richard Deems, author of "Leading in Tough Times: The Manager's Guide to Responsibility, Trust and Motivation," and Brian Tracy, author of "Full Engagement!: Inspire, Motivate and Bring Out the Best in Your People."
1. Give trust
Trust needs to be a two-way street. The supervisor who acts as though his charges are incapable of doing their work without micromanagement encourages an atmosphere where everybody is second-guessing the abilities and motives of others.
As Deems notes, "The most significant way to crush all trust is to give an employee or a team an assignment and then come back and say, 'No, that's not what I wanted you to do. Here, let me do it myself.'" Instead, time can be saved and trust can be gained by making sure instructions are clear from the start and all involved understand what results are expected.
2. Put workers in a position to succeed
In a similar vein, good things can happen when a manager provides the guidance and resources needed for an employee to perform well. "Deep down, nearly every person in every workplace wants to feel capable of performing well and to be a valuable member of the team," Tracy says. "It is vital that managers create opportunities for people to win and feel like winners."
In many cases, this involves a manager knowing the strengths of his team members so that he can assign tasks in ways that maximize success. When a project proves too much for an employee or group, a supervisor can build the feeling that he's looking out for his team by making adjustments. For new employees, Tracy suggests starting with a series of small jobs within their reach to raise self-esteem and increase their confidence to complete larger jobs.
3. Reward good work
Don't wait until the company picnic to commend your staff. The time to reward good work is when you see it. "Positive reinforcement plays an essential role in gaining trust," Tracy notes. "Tell people how good they are on every occasion in order to build positive self-images."
In addition to boosting employees' confidence, recognizing achievement creates an atmosphere in which everybody knows that the boss truly is paying attention to what is going on and is honest about giving credit where it is due. A bonus: Recognition often motivates workers to go the extra mile and do even more in the future.
4. Try not to overreact
While trust can be built through positive interactions, oftentimes it is how a boss acts when things go wrong that makes or breaks relationships with his staff.
"Unfortunately, the unexpected will occur, and sometimes things won't go the way they are supposed to. It is inevitable," Tracy says. "You must remember to not react or overreact in a way that triggers the fears of failure or rejection in another person or team. Don't be hesitant to apologize early and often and take back the destructive criticism. By doing this, you will create a high trust environment where creativity is encouraged and people feel terrific about themselves."
5. Remember basic courtesies
Deems notes that when employees are given a piece of paper with the sentence stem "I wish my manager would . . ." and are asked to complete the sentence, among the most mentioned items are "say please and thank you" and "don't yell at me." So as easy as it sounds, don't overlook the value of simply treating people with respect. Establishing a reputation as a person who cares about others can go a long way towards breaking down the barriers of distrust inherent in office hierarchy.
Beth Braccio Hering researches and writes about job search strategy, career management, hiring trends and workplace issues for CareerBuilder. Follow @Careerbuilder on Twitter.
Last Updated: 07/06/2011 - 11:32 AM
Article Reprints
Permission must be obtained from CareerBuilder.com to reprint any of its articles. Please send a request to
reprints@careerbuilder.com
.