Considering a career in consulting?
Here's what you need to know
Selena Dehne, JIST Publishing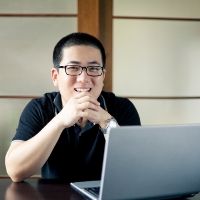 Consulting can be a great solution to many career dilemmas. If you're struggling to secure a full-time job, consulting can allow you to earn a living until you've achieved your goal. If you're ready to ditch the nine-to-five grind, consulting can offer the freedom and flexibility you've been dreaming about. If you want to build up your résumé or earn some extra money, consulting can help you do just that while leveraging the skills and knowledge you already possess.
According to Wendy Enelow and Louise Kursmark, authors of "Expert Résumés for Teachers and Educators," "When it comes to contract work, there are definite benefits to consider as well as perceived negatives of not having a permanent job. However, in today's transitory work culture, not having a permanent job is not such a negative. Working as a contractor or consultant allows you -- not a company -- to control your own career destiny."
But before you plunge into consulting, Enelow and Kursmark urge you to consider their advice first:


Market yourself: No matter your area of consulting expertise, one of your most vital functions as an independent consultant will be to market yourself. Consider the college professor who now wants to pursue a corporate training and development specialist role. Her success as a consultant will not only be tied to her training expertise, but also to her ability to proactively market her consulting practice, establish her clientele and build a strong revenue stream. If you're not an astute marketer and not willing to invest the time and resources essential to market your consulting practice, consider joining an established consulting company where the firm itself will capture the clients and you'll be responsible for product or service delivery.




Network: As part of your ongoing efforts to market your consulting practice, you'll need to invest your time in targeted online and offline networking. In fact, initially, this may be where you devote an extraordinary amount of time -- rekindling past business relationships and building new ones. It is essential that you commit yourself to a structured networking and relationship-development program to establish yourself within the consulting marketplace.




Get used to a varied income: The income streams of consultants often vary widely from month to month. There will be good months where money should be flowing in; there will be slow months where money may only trickle in. Established consultants know that this is the norm and have learned to manage their money accordingly. This can be an extremely difficult lesson and may require some practice, but learning to manage your financial resources is critical to your long-term consulting success.




Expect the unexpected: Learning to "live with risk" and the volatility of a consulting career can also be an extreme challenge. Unpredictability is the status quo for most consultants and, as such, you must learn to live comfortably with the risk and not allow the stress associated with it to overtake your life and your mental health.




Research: Before you proceed any further in evaluating your potential opportunities in consulting, be sure to take advantage of the thousands of online resources devoted to consulting. If you do an extensive Internet search, you'll find websites where you can search for consulting opportunities, sites where you can post your résumé for review by companies seeking consultants, hundreds of sites with articles about consulting, other sites that offer the many tools you'll need to manage your practice, and much more. Many of these resources are free; others have a small fee associated with them.


Selena Dehne is a career writer for JIST Publishing who shares the latest occupational, career and job search information available with job seekers and career changers. She is also the author of JIST's Job Search and Career Blog (http://jistjobsearchandcareer.blogspot.com/). Follow her on Twitter at http://twitter.com/SelenaDehne.
Last Updated: 08/03/2011 - 4:24 PM
Article Reprints
Permission must be obtained from CareerBuilder.com to reprint any of its articles. Please send a request to
reprints@careerbuilder.com
.