Working on mobile devices during non-work hours: The new "overtime"?
Amy Chulik, CareerBuilder Writer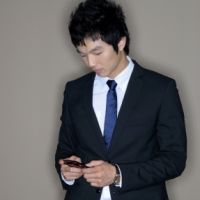 A recent article in the Chicago Sun-Times about Chicago Police Sgt. Jeffrey Allen's lawsuit against the city of Chicago piqued my interest -- not because he was suing the city of Chicago, but because he was suing due to the fact that he hadn't gotten compensated for the off-duty time he spent working on his Blackberry.
As we've mentioned before on The Hiring Site, access to mobile devices are changing the way people work -- employees are working from their smart phones while driving, on the train, or in the grocery line -- and even if they don't want to be working during all hours and from all places, bosses often expect them to. Some workers, particularly of the younger Millenials generation, are even sleeping next to their smartphones for fear of missing out on a single minute of Internet action.
And now, with this lawsuit, a new question comes to the forefront; a question that we've been building up to as the use of smart phones in workers' every day lives has rapidly increased: Should workers be compensated for the work they do on company-owned mobile devices during non-work hours?
To compensate or not to compensate?

Some say yes. After all, 20 minutes here and there on the Blackberry can quickly add up to a significant amount of time spent working during non-work hours. Mobile devices like Blackberrys or PDAs leave behind a clear trail of evidence – so it's easy for employees to prove they are actually working.
Chicago's Mayor Daley, however, responded by saying the officer was displaying silliness in a time of economic crisis. In his own words: "This is unbelievable. We're public servants. If I asked for that, I'd be paid millions of dollars. We'd have to take all the BlackBerrys away from public servants."
Public servant or not, do employees have the right to be compensated for the extra work they do? As Paul Geiger, one of Sgt. Allen's attorneys in the Chicago case, said, "We have reached a point in society where it's very easy to get a whole lot of unpaid work from employees just by the use of these devices." And he may have a point. Now, employees don't have to be at home or the office chained to a bulky computer -- they can access work from just about anywhere -- and many employers are taking advantage of that. Employer expectations are higher than ever -- yet compensation doesn't always fall in line.
Work/life balance : Becoming a thing of the past?
More than compensation, by sending employees the message that their time is not their own if they have a company-owned device like a Blackberry, employers may be taking away any semblance of a work/life balance. This doesn't just apply to work on mobile devices -- but to work in general. With employer expectations higher and leaner staffs, employers seem to be saying that this is just the way it is. But are they unwittingly causing employees to want to leave? As CareerBuilder's Mid-Year Job Forecast showed us, 25 percent of workers reported they have a worse opinion of their employer in the wake of the recession -- and the same percentage plan to leave their place of work in the next year.
Setting guidelines for company-issued devices
As we've seen already in the case of a police officer getting fired for sexually explicit texts, employers want control over the messages employees are sending on company-owned devices -- but with that control comes a responsibility to set and communicate clear guidelines of how these company-owned mobile devices are to be used when they are issued.
Whether employers allow overtime and compensate additionally for the extra time, or restrict employees from using the devices for work outside of working hours, or allow for a more flexible schedule, knowing that employees are working odd hours and responding to work needs all hours of the day, they need to set guidelines of where and when employees are both allowed and expected to use company-owned devices.
Where do we draw the line?
Guidelines aside, though, the bigger question remains: Is it acceptable for employees to be expected to do work e-mail while eating dinner with the family? Is doing work outside of work hours just an inevitable part of living in an über-connected society with blurred lines between our personal and professional lives? Or is this a trend that needs to take a turn in a different direction?
Amy Chulik writes for The Hiring Site, CareerBuilder's community for hiring professionals and other curious-minded individuals to discuss the attraction, engagement and retention of their #1 asset -- their people.
Last Updated: 10/01/2011 - 12:39 PM
Article Reprints
Permission must be obtained from CareerBuilder.com to reprint any of its articles. Please send a request to
reprints@careerbuilder.com
.