Free Salary Calculator >>
Making a Smooth Transition When You Return to Work
The best way to return to work after a long break
Robert Half International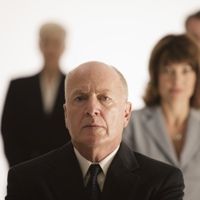 After months of sending résumés, interviewing and networking, you've found a job. You're excited, particularly in this  employment market, but you're also a little nervous. Not only will the people, policies and procedures be new to you, but you'll also have to adjust to a different routine -- one that involves once again setting the alarm for 6 a.m.
Following are some tips to help you get back in the swing of things and successfully prepare for your new role:
Take some time
You probably have a routine you've followed since you've been out of work -- or perhaps a lack of routine was your routine. If you have the flexibility, give yourself a week, or at least a few days, to prepare for the transition. You might start waking up earlier to get used to your new schedule or plan a trip to the new museum exhibit you've been hoping to catch. However you choose to spend your time, your goal should be to start your new position well-rested and ready to go.
Conduct more research
You probably learned a good deal about your new employer in preparation for the job interview. Now that you've been hired, look for additional information about the firm on the Web and ask your boss for materials that might help you prepare for your new role, such as the employee handbook or background on a large project you'll be contributing to right away. Also, tap your network to see if you have any connections to current employees.
Think about the details
Before you start your new role, take care of all the little things, such as taking your clothes to the cleaners or doing a dry run of your commute. Though small, these tasks are important, and you don't want them to slip through the cracks. After all, you wouldn't want to be late on your first day of work because you didn't realize there was construction on your commute route.
Talk to the boss
It's essential that you and your manager are on the same page once you start your new job. Plan to meet with your supervisor during the first few days to discuss your responsibilities and how your position fits into the grand scheme of things. Ask what your priorities should be and how your performance will be evaluated. 
Assess the culture
In your new role, spend some time studying the work habits of your colleagues. Note when people arrive and leave, the preferred communication style and whether people take work home. Adjust your own habits accordingly.
Connect with colleagues
Make a point of getting to know those with whom you'll be working. That means speaking to them for a longer period of time than the introduction you'll likely get on your first day. You might, for instance, arrange to meet a member of your team for coffee or lunch for a more extended conversation. Your goal is twofold: You want to learn specifics about the other person's role, how his or her responsibilities affect your own and how you can most effectively work together. You also want to get to know him or her on a personal level -- after all, you'll be working together every day. While you want to focus first on your immediate team, don't limit yourself to these individuals -- it's helpful to get to know people you'll interact with in other departments as well.
Don't overdo it
Begin your new position with a can-do attitude and a desire to pitch in where needed. But don't bite off more than you can chew. You need time to get acclimated to the company and position. Let your supervisor know when you're ready to take on more, but don't volunteer for new projects if you're not completely confident you can handle the extra work. Although you want to be perceived as a go-getter, failing to meet expectations at the outset will have the opposite effect. 
When starting a new position, first impressions count, and by preparing for the transition, you're more likely to begin on the right foot.  
Robert Half International is the world's first and largest specialized staffing firm, with a global network of more than 360 offices worldwide. For more information about our professional services, please visit www.rhi.com.  
Last Updated: 02/11/2009 - 12:52 PM
Article Reprints
Permission must be obtained from CareerBuilder.com to reprint any of its articles. Please send a request to
reprints@careerbuilder.com
.