When it Comes to Social Media, What Turns Workers On and Off to Your Company?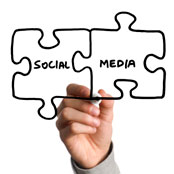 By Amy Chulik
in Emerging Media
Recruitment Products
Choose Your Recruitment Need
Post-recession, many companies have been busy digging into social media — and finding hidden treasure. According to a CareerBuilder survey of more than 2,500 employers and 4,400 workers, 35 percent of companies have been using social media to promote their company in some way.
Of this 35 percent of companies, 25 percent said that they are using social media to connect with clients and find new business; 21 percent are using it to recruit and research potential employees; and 13 percent are using social media to strengthen their employment brand.
And it's not just Fortune 500 companies getting into social media, either. Businesses of all sizes and industries report using social media to promote their companies, including:
29 percent of organizations with 500 or fewer employees
38 percent of companies with 501 to 1,000 employees
44 percent of companies with more than 1,000 workers
The leisure and hospitality industry appears to be using social media the most, with 57 percent in that industry saying they use social media to promote their business. Leisure and hospitality was followed by 48 percent in the IT industry, 43 percent in the retail industry, and 41 percent in the sales industry saying the same.
Managing your company's social media strategy
A lot of businesses of all sizes are trying their hand at social media. The bigger question -- and the one you may be asking yourself -- is, how are businesses managing all of this? We know involvement in social media doesn't happen magically; it takes people and time and dedication. And, judging by survey results, there's no one way of doing it:
43 percent of employers report that their marketing department handles social media outreach.
26 percent say public relations handles it.
19 percent report that human resources does it.
How many people are involved in a company's social media efforts?
25 percent of employers have 1 to 3 people communicating on behalf of their organization.
11 percent said that more than six people communicate for their company via social media.
7 percent report that 4 to 5 people handle the work.
In a somewhat troubling statistic, 57 percent said they didn't know how many people were involved in managing their company's social media strategy (and it's possible that many didn't know who was doing it, either). While this may be common, it's important for companies to have a plan before they jump headfirst into social media, and to share knowledge of who is doing what to ensure everyone is on the same page.
A word on risks and guidelines
Some businesses are avoiding social media altogether because of potential risks involved, but as research has shown, the perceived risks don't outweigh the proven rewards — and people are going to talk about your company whether you have a social media presence or not (hint: it's better to be involved in social media so you can listen, participate and respond). If you have a plan, set realistic goals, and create social media guidelines, you can minimize those risks even further. Social media guidelines not only help you set up and communicate company expectations of social media use to your staff, but also encourage learning and knowledge about best practices.
What do workers want?
Workers report that they're using social media to do more than connect with friends; they're also using it to research jobs and companies. Want to get inside workers' heads to find out what they don't like about your social media use — and what will make them flock to your company's pages on social media sites? You're in luck: CareerBuilder's survey talked to more than 4,400 workers and got all the juicy details:
What workers most want to see on a company's page on social media sites:
Job listings (35 percent)
Q&A or fast facts about the organization (26 percent)
Information about career paths within the organization (23 percent)
Evidence that working at the company is fun (16 percent)
Employee testimonials (16 percent)
Pictures of company events (12 percent)
Video of new products/services (10 percent)
Workers' biggest turnoffs when encountering a company on social media sites:
Including the company's communication reading like an ad (38 percent)
Failure to reply to questions (30 percent)
Failure to regularly post information (22 percent)
Removing or filtering public comments (22 percent)
What can employers take from this?
By knowing what the people potentially interested in your company want, you can start making your company pages more engaging and interactive. You might get some great inspiration by reading about what other companies have done to engage social media users, or by taking a closer look at your own company story to find a unique way to speak to job seekers on their level and tell your story.
It's also wise to read up on social media recruitment etiquette to learn how to play nice with other businesses, stay away from the social media traps many businesses fall into, and avoid backlash from candidates and even your own. It's clear that workers don't want to talk to a boring, "corporate," faceless brand — so use the information above to hear what they're saying and inject a little extra personality into your online brand.