The One Thing Every Recruiting Strategy Needs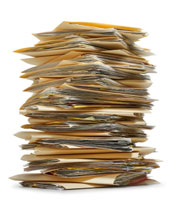 By Mary Lorenz
in Talent Data
Recruitment Products
Choose Your Recruitment Need
Data takes the guesswork out of recruiting.
"Data is the sword of the 21st century. Those who wield it well, the Samurai," Jonathan Rosenberg wrote in a 2009 company memo for Google, where he was then the product marketing chief.
It's no coincidence that a company that puts so much weight on data is among one of today's most successful and most admired companies. Google, along with companies like Best Buy, P&G, Harrah's, Dell, Starbucks and Sysco, relies on data to make its most crucial business decisions — including those related to recruitment.
Just as they would look to consumer surveys, focus groups and industry trends to understand what consumers want and how to best meet their needs, these companies do the same when it comes to attracting and retaining employees. They rely on data for answers to the questions that most elude them most about recruiting the talent they want and need to drive their businesses forward, such as the following:
Do potential employees understand what our company does, its mission and its values?
Does the way I perceive my corporate culture differ from the way others perceive it?
What are the benefits that matter most to current and potential employees?
Which companies am I competing with for top talent?
Am I targeting the right candidates?
Where are my ideal candidates located?
Are job seekers willing to relocate?
Do job seeker values differ based on age, education level or background?
Is the salary I offer competitive within my industry, location and company size?
What are the messages I need to communicate to attract a diverse set of workers?
What makes people want to work here?
What prevents people from applying to my positions?
The answers to these questions on job seeker and employee perceptions, behaviors, and values inform the competitive recruiting strategies that help top companies attract, engage and retain the most creative, strategic and innovative talent around.
Data alone, however, is not what makes these companies successful in their efforts to recruit top talent. It is what these companies understand about data — and how to leverage it — that makes them successful. Consider the following key concepts that companies who successfully recruit with data get right.
They accept data as a crucial element of their business strategy. Gary Loveman, CEO of Harrah's Entertainment, Inc., attributes the success of Harrah's marketing efforts to collection and analysis of data, an effort that has permitted Harrah's to go from "what we think to what we know." Companies have long used data as the basis for their marketing efforts to build their consumer brands, increase customer engagement and promote loyalty. Now, today's top employers are applying the same efforts to their recruitment processes.
They understand that talent intelligence is an investment. Unfortunately, the data organizations need to support their hiring and recruitment decisions is often inconsistent, redundant and of poor quality. More than 75 percent of companies who participated in Taleo and Human Capital Institute's recent Talent Intelligence Study revealed that they did not have access to the talent data they need to make important business decisions. Smart employers understand that the time and money they invest in data up front will result in a greater return and save them time and money associated with recruitment over the long haul.
They understand that having the right data is only half the equation. Knowing how to apply that data is the other (crucial) half. Not only do the aforementioned companies gather data on job seekers, employees and the industry overall, they go the extra mile to ensure they implement it. They understand that no matter how good their data is, if they do not use it and apply it to their recruitment efforts, it is ultimately useless.
They set measurable goals. As with any business strategy, there must be a solid goal in mind. It is easy to get overwhelmed or confused by the sheer abundance of data out there, so having a focused goal is crucial to help employers narrow their efforts and stay focused.
They know that data is not one-size-fits-all. Every organization is unique and therefore has unique needs. It is important that organizations invest time and research into deciphering which types of data will help them meet their own unique goals, taking into account the various factors that affect their organization and its recruitment efforts.
They accept that there's always room for improvement. No matter how efficient an organization's current recruitment process may be, there is always room for improvement or enhancement. Oftentimes, employers turn a blind eye to data because they do not want to face the possibility there are challenges to their recruitment process. While ignorance may be bliss, it comes at a price. Smart employers believe there's no such thing as "negative" data: Every piece of information data reveals an opportunity to enhance their strategy and make them even stronger as an organization.
Getting the competitive advantage in today's market is not just about having the strongest data, but knowing how to use it as well. Data is only as strong as what you do with it. Those employers who understand this concept will have a competitive advantage — both now and in the longer term — when it comes to attracting and retaining their greatest business asset: their employees.
Learn more about how CareerBuilder can help you better target the best talent through our data solutions.