Recruiting Mobility: 4 New ways to Reach Candidates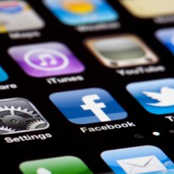 By Mary Lorenz
in Emerging Media
Recruitment Products
Choose Your Recruitment Need
Not only does mobile marketing provide a fast, convenient way to alert job seekers to opportunities and stay in touch with them, but it also helps you stand out among those who aren't yet using mobile means to reach job seekers.
Now, if you're ready to take that next step in your recruiting efforts, here's your quick-and-easy guide to the various mobile recruiting techniques you can try.
Four Opportunities in Mobile Recruitment
Quick Response Codes:

QR (quick response) codes are barcode-like squares that, when scanned with the camera found on most mobile devices, direct users to a specific mobile website. For recruitment purposes, they're an easy way to direct job seekers to your careers site. Here are a few quick ways to get started.

Create a QR code for your company job board and print it on company promo cards to distribute to attendees at career fairs and networking events.
Embed QR codes on company brochures, business cards, presentations, hand-outs, and other promotional items to drive prospective candidate to your careers website.

And thanks to the many free QR code generators online that let you simply type in a destination URL, creating QR codes is surprisingly quick and inexpensive. (Note, however, that because not everyone has a smartphone that responds to QR codes, you should always provide multiple avenues for the dissemination of information.)

Text Alerts:

Recruitment SMS alerts enable you to alert job seekers to new and open opportunities in real-time. You can also use SMS notifications to communicate other recruitment messages, including the following:

When a candidate has made it to the next round of the application process.
When companies require an interview.
When career events take place, according to where the candidate lives.

Companies like AT&T are using this technique already. Anyone can sign up on the careers section of AT&T's website to join the company's Talent Network and receive hot job leads via text message based on location and job type.

Mobile-optimized Websites:

ERE's Dr. John Sullivan recently argued that one of the reasons corporate careers sites aren't successful is because they aren't keeping up with mobile trends.

With more than 300 million Americans using mobile phones — and mobile search up 130 percent over the past year — it's increasingly important that organizations optimize their careers site for easier mobile viewing. Otherwise, they risk missing out on the millions of job seekers who are searching jobs and companies from their phones.

Creating an optimized version of your website should be simple and relatively inexpensive. Keep the content simple and focus on the most important content. Hyatt has optimized its mobile site to enable potential candidates to search for jobs, view mobile video from YouTube, link to the company's various social media sites and read up on company information.

Apps:

AT&T, Raytheon and Deloitte are just a few of the companies that have successfully implemented smartphone apps into their recruitment strategy. While customized apps are ideal for bigger companies with a steady opening of jobs, employers of all sizes benefit from apps if the websites that advertise their jobs on have apps.

For instance, any organization with postings on CareerBuilder.com can potentially be found by job seekers using CareerBuilder's job seeker app. Additionally, employers can now use the new CareerBuilder for Employers app on their ends to find candidates, review their resumes and contact them — from anywhere at anytime — directly from their iPhones.
Have you made changes to your recruiting strategy in light of the current mobile trend?