Free Salary Calculator >>
Do hiring managers assume too much about the importance of diversity?
Mary Lorenz, CareerBuilder Writer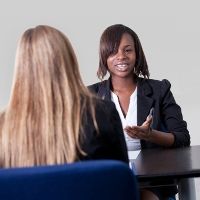 Diversity is important in today's
business
world. At least that's the claim many employers make, despite not having sufficient diversity initiatives. Why the contradiction?
In an effort to attract candidates, perhaps some companies are only saying what they think candidates want to hear. They might be surprised to see new research from CareerBuilder indicating that diversity isn't the No. 1 (or even No. 2 through No. 6) factor that minority job candidates want from their employers.
According to a recent survey of 4,000 workers nationwide:


African Americans rank diversity as No. 7 on their list of most important employer attributes. Diversity follows compensation and benefits, advancement opportunities, training, work-life balance, interesting assignments and appreciation by management, in order of importance.


For Hispanics and Asians, diversity falls even lower on the list. It ranks below compensation, benefits, training, advancement opportunities, work-life balance, interesting assignments, good reputation, financially strong, high quality, good culture and personal impact.


In another CareerBuilder and Headhunter.com joint survey, hiring managers acknowledged their organizations lack diverse leadership. Twenty-two percent of companies don't have female executives, which may not come as a surprise considering only 14.1 percent of women hold executive officer positions at Fortune 500 companies. In addition, 41 percent of companies do not have and executive-level employee in any of the following demographics: African American, Hispanic, Asian, disable, lesbian, gay, bisexual or transgender.
Investing in diversity initiatives still important
Given these findings, is it even worth it for employers to invest in diversity initiatives? Absolutely, says Andrea Briggs, project manager of talent intelligence and consulting for Personified. While diversity might not rank as highly as one might expect among minority job candidates, it ranks much higher among them than among white candidates. It ranks among the top 10 for 37.5 percent of minority candidates overall, compared with 29.5 percent of white candidates. This disparity, Briggs says, is significant.
"For organizations trying to recruit more diverse candidates and diversify their workforces, this should definitely be a part of their message in their employment brand," Briggs says. "Diversity resonates much more with diverse candidates, and even though they consider other factors more important, when an organization wants to differentiate themselves in the minds of diverse candidates, diversity in an organization is one way to do that."
Although diversity might not top the list of most important factors for all job seekers, it is an issue that matters. And as the face of the workplace continues to evolve, companies that don't provide a diverse environment will not draw in the fresh, new talent they desire.
Mary Lorenz writes for The Hiring Site, CareerBuilder's community for hiring professionals and other curious-minded individuals to discuss the attraction, engagement and retention of their #1 asset -- their people.
Last Updated: 31/05/2012 - 3:59 PM
Article Reprints
Permission must be obtained from CareerBuilder.com to reprint any of its articles. Please send a request to
reprints@careerbuilder.com
.