Hiring managers' top worries: Keeping top workers and paying them well enough
What employees want most are stability and a good work culture, new study shows
Mary Lorenz, CareerBuilder Writer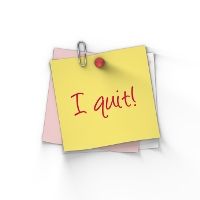 Forty-three percent of
hiring managers
and
human resource professionals
are concerned top workers will leave their organizations this year, according to a recent CareerBuilder survey.
The survey of more than 3,000 hiring managers and HR professionals nationwide also revealed that 34 percent of HR managers saw an increase in voluntary turnover -- workers leaving companies for other opportunities -- last year. Given these findings, it's no wonder retention is a concern for many organizations today.
Moreover, hiring managers in information technology, financial services, manufacturing and health-care -- fields that rely on highly skilled workers -- expressed the most concern about a potential exodus.
In addition to retention worries, the inability to fill open positions presents another worry for hiring managers: 26 percent say they have open positions for which they cannot find qualified candidates.
Retention, compensation among employers' biggest challenges
When asked to name their biggest staffing challenges this year, survey participants gave the following answers:
Beyond salary increases, organizations can offer a broader range of perks and benefits to meet these challenges, says Rosemary Haefner, CareerBuilder's vice president of human resources.
Workers weigh in
More than 7,700 workers nationwide also participated in the survey, offering insights that could help employers meet these challenges. When asked what they consider most when evaluating a potential employer, workers who participated in the survey gave the following answers:


Longevity/stability.


Good work culture.


Career advancement opportunities.


Flexible schedules.


Even if companies provide employees with some or all of those perks, they might not be communicating them to current and potential employees as clearly or as frequently as they might think they are. According to a 2011 MetLife study, 55 percent of employees think their communication regarding benefits is either unclear or too infrequent.
Mary Lorenz writes for The Hiring Site, CareerBuilder's community for hiring professionals and other curious-minded individuals to discuss the attraction, engagement and retention of their #1 asset -- their people.
Last Updated: 27/03/2012 - 3:08 PM
Article Reprints
Permission must be obtained from CareerBuilder.com to reprint any of its articles. Please send a request to
reprints@careerbuilder.com
.