True tales: Relocation assistance can affect job acceptance
Beth Braccio Hering, Special to CareerBuilder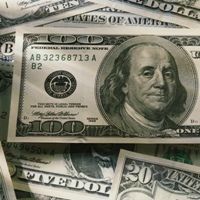 At first, Kat Sanborn of San Francisco was excited by a job offer from a small publishing house in New York City. "(It was a) great opportunity, and as a bonus, perfect timing." But as she began researching moving costs on the Internet and creating a budget for how much she'd be able to afford to put into moving and finding a place to live, her enthusiasm waned.
"It ended up that paying for the big move to the East Coast from the West was too cost-prohibitive for me to shoulder completely," Sanborn says. While the prospective employer reiterated a desire to have her aboard and stressed that the position would be "very dynamic and exciting," Sanborn ultimately decided that the strain on her budget would be too much without assistance.
Andrew Schrage, co-founder of the personal finance blog Money Crashers, had a similar experience a few years back when recently out of college and seeking employment with investment fund companies. Finding prospects in his local Boston market fairly sparse, he took his search nationwide. He became attracted to an investment firm in Chicago, did some phone interviews and flew out for an in-person discussion.
"Everything was going great, and I was actually about to sign on the dotted line when I brought up the question of relocation expenses, which I had assumed would be a part of my agreement to move," Schrage says. "I was a little puzzled as to why the subject hadn't been explained to me previously, until I got the answer. Incredibly, the company was unwilling to reimburse me for moving expenses. I was in shock initially. Their compensation package was very competitive, and the fact that they flew me out there to meet with them signaled to me, or so I thought, that they would reimburse job relocation moving expenses."
One way to parse out the expense of a potential move is to check CareerRelocate.com's moving and storage pricing quotes. An estimate can give you an idea of whether or not you're willing or able to cover the cost of moving.
Schrage was told that reimbursement "just wasn't their policy." Still wanting to work for the firm, he put together some rough numbers on how much it would cost to move out there on his own, but he didn't like the results. "In the end, as a recent graduate without much in savings, I just couldn't swing it financially, and I did not feel comfortable with the fact of going into debt just to pay for my own move."
As Schrage discovered, whether or not to reimburse relocation expenses is up to the individual company. While some businesses have blanket policies not to cover them, others routinely make reimbursement part of the compensation package or evaluate on a case-by-case basis.
A 2012 nationwide study by CareerBuilder found that nearly a third of employers are willing to pay to relocate employees, especially in fields such as engineering, information technology, business development and sales. For some hard-to-fill spots or for top talent, the question isn't whether the prospective employer will offer relocation help, it's how much.
"I would not have accepted any position without having relocation 100 percent covered," says Dennis Fassett, who left his high tech job in Silicon Valley to work with financial information systems in the automotive industry in Detroit. "I received a number of offers in Michigan. Their relocation packages varied widely, from a $2500 cash stipend at one company to the full-blown relocation totaling $60,000 with a corporate apartment at the company that I went with. I was fortunate, though, that the company that had the best relocation package also had the job I wanted the most, so it could not have worked out any better."
Tony Pham, now vice president of marketing for the mobile safety company Life360, likewise recalls that relocation coverage played a large role in leading him to a previous job. "Before I moved out to San Francisco for Slide (to lead online and product marketing) around seven years ago, I was working at a marketing agency based out of New York. When I was offered and accepted my job at Slide, they paid for my relocation. I wasn't necessarily looking to move, so the relocation definitely made me view the position more favorable than I would have otherwise. I'm not sure if I would have moved if I had needed to cover my own expenses. The relocation assistance demonstrated to me that they were serious in wanting me to join the team."
But what if you really want to work for a firm that just isn't offering the assistance you need? Bettina Seidman, a career management coach with Seidbet Associates, suggests trying to work it out. "Terms and conditions of employment are generally negotiable. A company may have a policy against paying for relocation, but that doesn't mean a signing bonus, an early performance appraisal, a company car or career counseling for your spouse isn't possible. Think outside the box. Say that you're very interested in the position, and ask for a discussion that would 'make it happen.'"
Beth Braccio Hering researches and writes about job search strategy, career management, hiring trends and workplace issues for CareerBuilder.
Last Updated: 21/02/2012 - 11:56 AM
Article Reprints
Permission must be obtained from CareerBuilder.com to reprint any of its articles. Please send a request to
reprints@careerbuilder.com
.