Which is Better: Education or On-the-Job Training?
Kaitlin Madden, CareerBuilder.com writer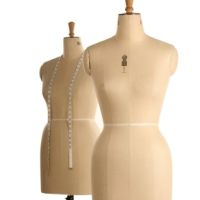 As both associate and bachelor's degree programs crop up for jobs that once required only on-the-job training, it seems like college degrees are available for most occupations. But just because formal education exists for a certain field doesn't always mean it's necessary -- or advantageous -- for workers to obtain a degree before entering the job market.
You don't need a degree to do any of the below jobs, but degree programs are available. So which is better, education or on-the-job training?
Real-estate agent*
On-the-job: Although a degree is not required, real-estate agents must obtain a license before  they begin to practice.   Often, aspiring agents prepare for the real-estate exam by taking local or online classes to learn about real-estate laws and transactions. Classroom training can usually be done in a month and the cost is minimal (less than $1,000) compared with a college degree. Real-estate agents are ready to work once they have a license  in hand.
Degree: Because real-estate transactions are often complex, college-level courses in finance, law, English and accounting are useful -- especially to those who wish to run their own business.
Bottom line:  Real estate is a sales and commission-based business. Therefore, the success of an agent is less dependent on educational background than it is on personality traits such as tenacity, dependability and the capacity to develop a rapport with clients.
Fashion designer
On-the-job: Aspiring designers can get their start through internships, apprenticeships or starting their own clothing line.  
Degree: High-profile schools such as Parsons The New School of Design, Fashion Institute of Technology, Fashion Institute of Design & Merchandising and Academy of Art University all offer degrees in fashion design. For students who do not have experience or connections in the fashion industry, attending a prestigious fashion school can help ensure success through access to top-notch instruction, faculty and internships. An added benefit of schooling: These days, much fashion design is done using computer-aided drafting programs, which can be expensive and hard to learn without instruction.
Bottom line:  A combination of talent, hard work and perseverance is the only route to a successful design career, but schooling can help in fostering talent.
Police officer 
On-the-job:  The qualifications necessary to become a police officer vary by state, but most states require candidates be at least 21 years  old, possess a high school diploma and a valid driver's license, have no criminal record and be in good physical health. If all criteria are met, a candidate is eligible for the state's basic officer training program.  
Degree: A criminal justice program is the oft-chosen degree path for police officers. Typical courses include psychology, sociology, economics, corrections and law. However, even after obtaining a bachelor's degree, prospective police officers must complete basic officer training.
Bottom line: Four-year programs for criminal justice can be expensive and do not guarantee a higher starting position for entry-level police officers. Increasingly, police units require officer candidates to have at least some college-level work. All federal policing positions require a bachelor's degree.
Sales  representative
On-the-job: Salespeople can begin their careers right out of high school. Once hired, they gain experience by completing corporate training programs or accompanying established salespeople to client appointments. Candidates without college degrees will have the best chance of success the retail, manufacturing and automotive industries.
Degree: In certain businesses, sales reps must hold college degrees. Pharmaceutical companies, for example, often look for representatives with an educational background in pharmacology or chemistry. Similarly, insurance companies prefer to hire graduates with business degrees.
Bottom line: Like real-estate agents, salespeople work on commission, and therefore must be motivated and energetic to succeed in their field, regardless of education level.
Air-traffic controller
On-the-job:  For those who have no experience in air-traffic control, the Federal Aviation Administration requires either three years of work experience, four years of college or a combination of both. Applicants are thoroughly screened and required to take an eight-hour-long test measuring learning ability. Those who pass the test are then sent to the FAA Academy in Oklahoma for a 12-week training session.
Degree:  Applicants with a college degree must still take the FAA test and complete the 12-week training session before employment. However, the FAA also has an Air Traffic-Collegiate Training Initiative program, which offers two- and four-year degrees. Upon graduation, AT-CTI students must still take the FAA test, but are eligible to skip the first five weeks of the FAA training academy.
Bottom line: If you can't pass the test, you can't become an air-traffic controller.  Do your research and find out as much about the test as you can to increase your odds of success.
*Educational information provided by the Bureau of Labor Statistics.
Kaitlin Madden is a writer and blogger for CareerBuilder.com and its job blog, "The Work Buzz." She researches and writes about job search strategy, career management, hiring trends and workplace issues.
Last Updated: 21/06/2010 - 1:45 PM
Article Reprints
Permission must be obtained from CareerBuilder.com to reprint any of its articles. Please send a request to
reprints@careerbuilder.com
.